Mini John Cooper Works GP Concept is for the track and street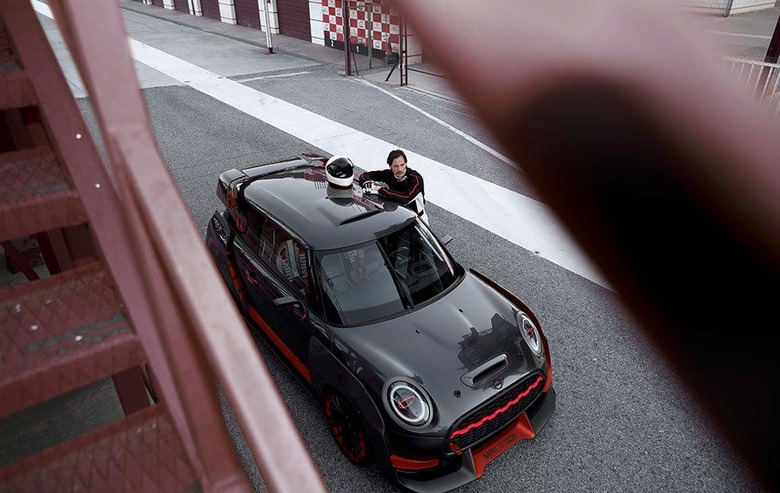 There are several cars on the market today that are designed specifically for driving on the streets and driving at the race track, one that comes directly to mind is the Shelby GT350. Mini is showing off its own version of a street/track car and it is a very good looking car called the Mini John Cooper Works GP Concept.
The car is inspired by Mini's triumph in the Monte Carlo Rally 50 years ago and the design is meant for "ultimate driving fun" on the track and the road. Mini says that the new GP Concept picks up where the 2012 Mini John Cooper Works GP and the 2006 Mini Cooper S with John Cooper Works GP Kit left off.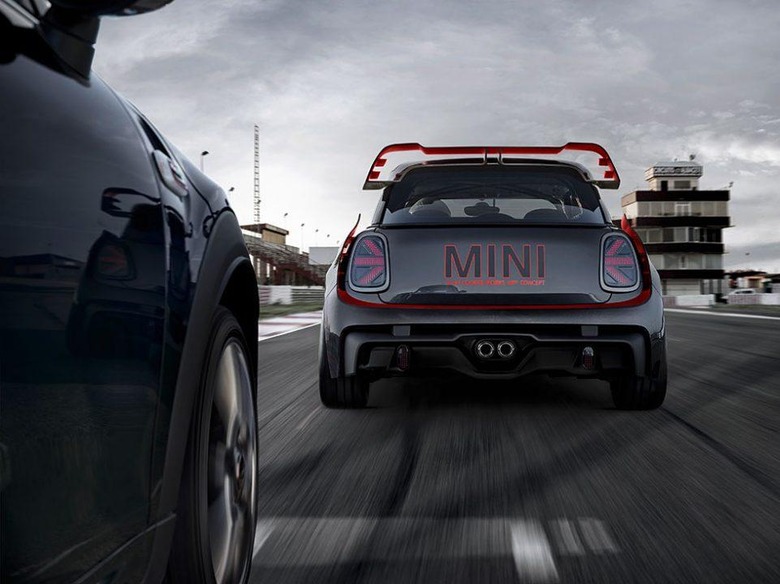 The car is significantly wider than the current Mini with large front and rear aprons along with side skirts and a roof spoiler. The car uses carbon fiber to help the power to weight ratio and has an "evenly balanced weight distribution" for handling performance and the go-kart feel Mini is famous for. The front of the car is low to the ground and colored with matte red accents to give the car good looks and performance.
Side skirts made of carbon fiber highlight the sides of the car along with 19-inch Racetrack wheels. Out back the car has air channeling element and the cool roof spoiler, inside the car has a roll cage for safety, HUD to allow the driver to focus on the road, and racing seats. The seats are fitted with 5-point racing harnesses. A big emergency cut-off button is on the dash and the car uses a start/stop button.
There are no door panels or rear seat in the car. The door has simple strap to pull them closed, driver and passenger have to climb out over the roll cage in race car fashion. There is no word on the engine power or potential availability for the car at this time. We recently talked about another Mini concept car called the Mini Electric Concept.