Mini Electric Concept Is An All-Electric Ride With Production Model Due In 2019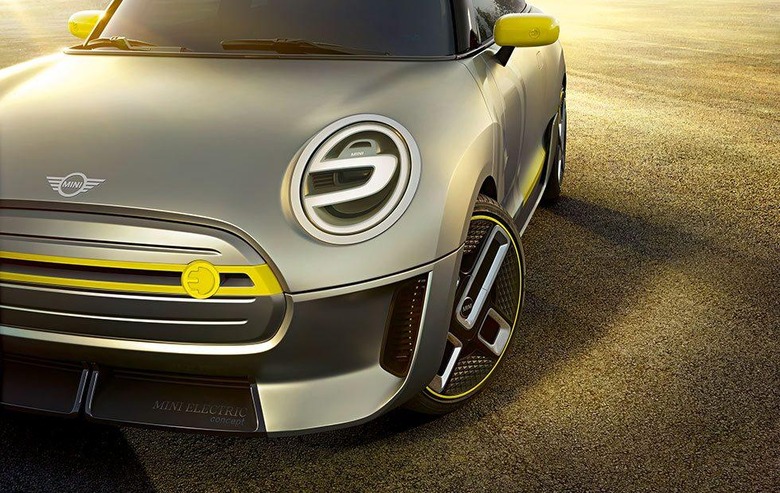 The Mini has long been a small and reasonably fuel efficient ride. At the IAA Cars 2017 show in Frankfurt, Mini has unveiled a new electric concept car that is meant for use in urban areas. Mini say that the car shows what daily driven mobility will look like in the years to come. An all-electric series production model is due in 2019, but Mini doesn't say it will look like the Mini Electric Concept.
The concept certainly looks like something Mini would build looking almost identical to the normal Mini in shape and style. Mini says that the EV will have that characteristic go-kart feeling Mini is famous for and a powerful electric motor. The car will be compact, agile, and built for everyday driving according to Mini.
The front of the car has a hexagonal radiator grille and circular headlights. The car wears a distinctive E badge to signify it as an EV. It also features LED headlights and simulated air intakes on the front apron of the car. The wild looking 19-inch wheels are meant to remind of the radiator grille of the car and the wheels have aerodynamic inlays made using 3D printing.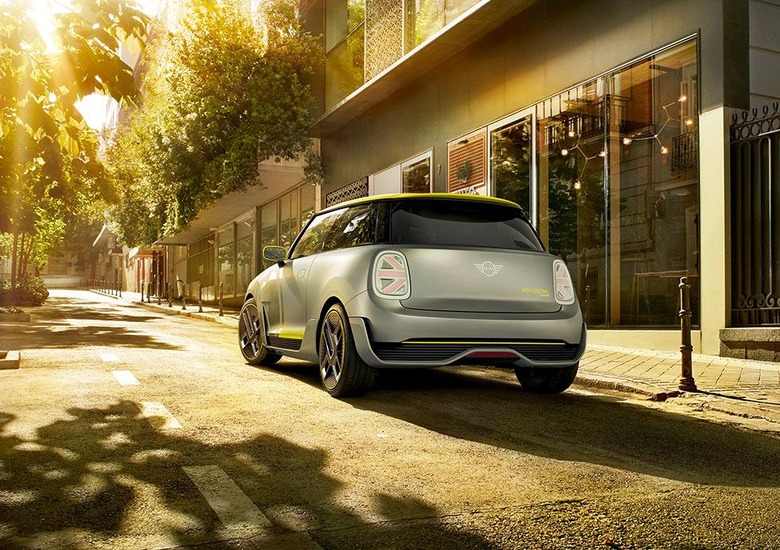 Mini also used 3D printing to make the simulated air intakes. The design of the car is meant to be all Mini and to fit right into the line with the other cars in the range. It does have rear light assemblies that form one half of the Union Jack each. There are no exhaust pipes since the car is electric.
There are a lot of details about the Mini Electric Concept that we don't know. Specifically Mini has made no mention of what sort of electric drivetrain the car has. We have no idea how much power the car offers or its driving range. We also have no idea how long the battery will take to charge.