Minecraft Xbox One special edition console leaks ahead of Gamescom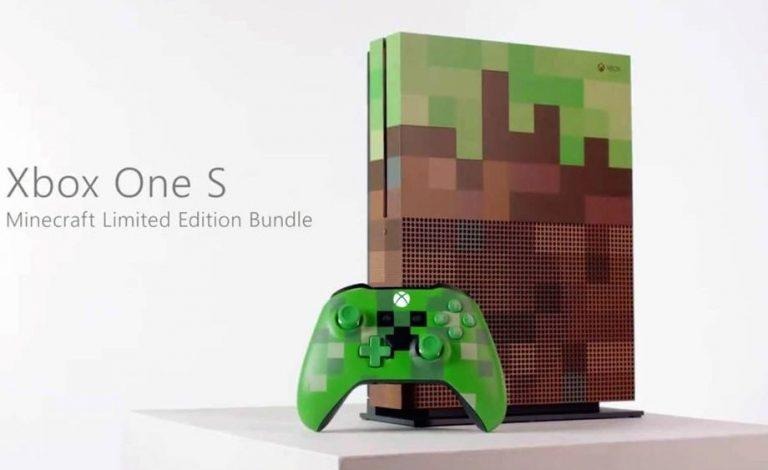 Germany's Gamescom event — the European equivalent of E3 — will be kicking off later today with Microsoft's press conference, allowing them to be first with their big video game announcements. Along with new details on the Xbox One X, it appears a Minecraft-themed limited edition console will be one of their big reveals.
An early look as the Minecraft edition console was provided by a video accidentally posted to Facebook. The standard white Xbox One S from the existing Minecraft console bundle has been given a new paint job, with the game's easily recognizable green and brown blocky pattern adorning both the system and controller.
Details on pricing and storage size will have to wait for Microsoft's official announcement, but it's a safe bet the special edition console will be comparable to the standard Minecraft Xbox One S bundle, with a copy of the game included. It's also sure to be available in limited numbers, so die-hard Minecraft fans should get ready to pre-order.
Of course, this won't be the only console news from Microsoft. The company has promised it will reveal when gamers can finally pre-order the Xbox One X, the more powerful version of the console that was announced at E3 this year. We're also expecting to hear about a "Project Scorpio" special edition of the Xbox One X, with several unique design elements.
SOURCE Surface-Phone.it