Minecraft tipped to make Wii U debut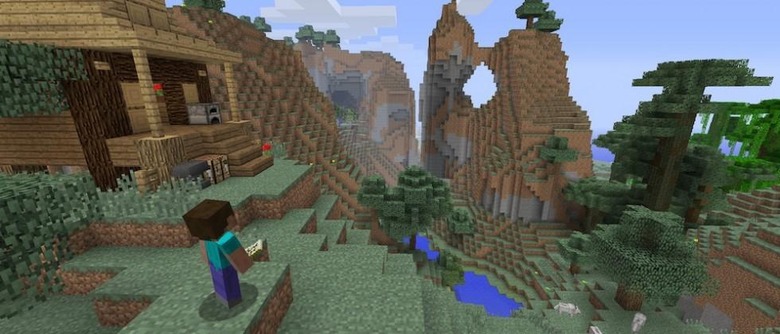 It looks like the mega-popular game Minecraft is about to make its debut on a new platform: Nintendo's Wii U. A listing for the game has been found on the website for PEGI, the video game ratings association for Europe, complete with a release date of November 12th, which happens to be today. While it's not clear if the latest version of Minecraft really will be available in the next few hours, what is scheduled for today is a Nintendo Direct livestream announcement.
There's always a chance the PEGI listing could be an error, but the timing is too good for coincidence. Today's Nintendo Direct is the company's first in over six months, but it's also too soon for a formal announcement about the NX, the next Nintendo console that is still in development. But Minecraft's first release on a Nintendo console? That's worth a big announcement.
Prior to Microsoft's purchase of Minecraft developer Mojang, it had been suggested that the Wii U had too small a userbase to make a version of the game worthwhile. Now, however, Microsoft continues development on Minecraft not only for its own Xbox One and Xbox 360 consoles, but for the PlayStation 4, PS3, iOS, and Android versions.
Nintendo has offered little hints about what today's Direct presentation will encompass, other than news about games for both the Wii U and 3DS handheld. The livestream is scheduled to begin a few hours from now, at 2:00 PM Pacific today, so at least we don't have long to wait.
SOURCE PEGI
VIA Eurogamer