Minecraft on Wii U will be missing the best feature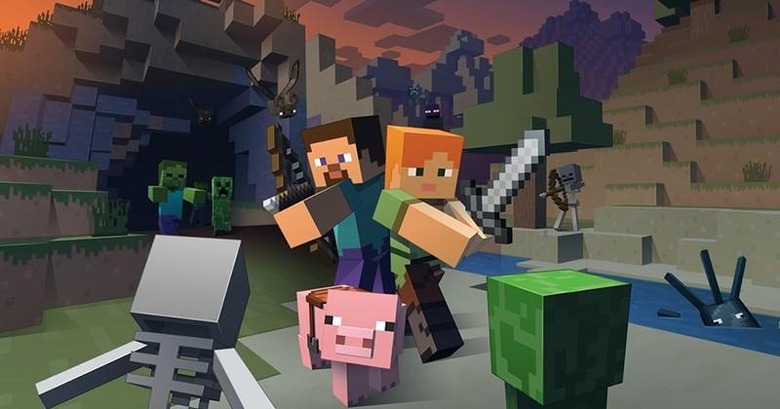 Earlier this week we found out that Minecraft was coming to the Wii U. While it's good to see that the game is finally making its way to the console best-equipped for the game, it's an effort that I think is too late in the game. And now it looks like the port won't even take advantage of the Wii U's best feature.
One of the great things about the Wii U is that the GamePad can not only mirror the screen, but in some games can be used for things like showing a map, and inventory management. Managing your inventory is a huge part of Minecraft, and the game would benefit greatly from having a dedicated screen to do just that. Unfortunately, it seems that won't be happening on the Wii U.
A recent tweet from a fan asked whether or not inventory management would be available on the gamepad. Mojang's Owen Hill responded saying "Not at the moment, sorry." He did say that it "would be cool," so there is hope that it could be added in later on.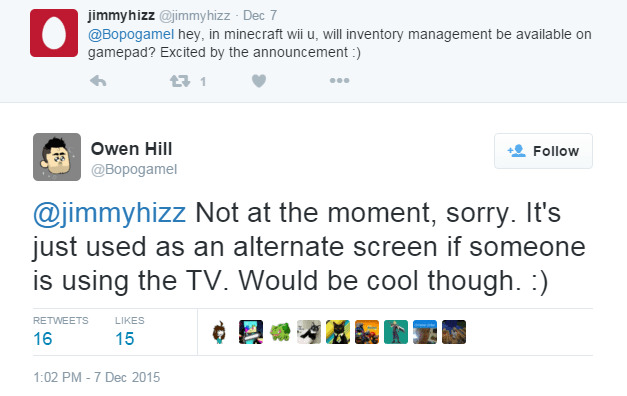 This is a huge disappointment, as this was a feature that would actually set the Wii U apart from the other platforms, and encourage people to pick up this version. Instead, it will just be a very late port, with nothing terribly special to offer.