Nintendo confirms Minecraft: Wii U Edition, release date revealed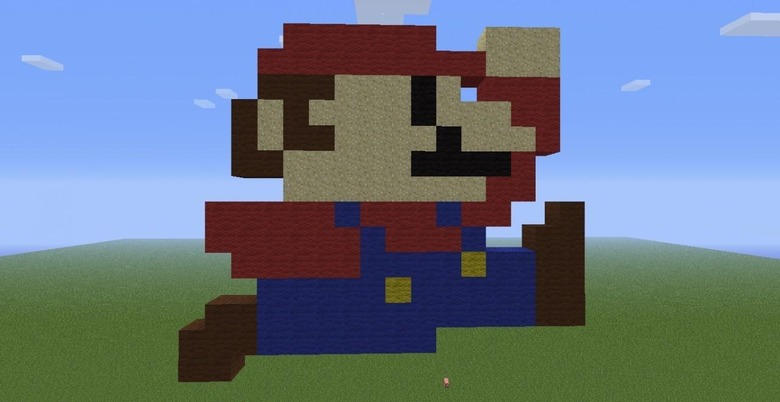 Just over a month ago it was hinted that the hit game Minecraft was finally coming Nintendo's Wii U console, one of the few platforms not to have a version of the title. A listing for the game was discovered on the website for PEGI, Europe's game ratings association, and scheduled for the next day was one of Nintendo's Direct livestream announcements, making it easy to believe an announcement was inbound. Well, Nintendo said nothing about Minecraft at the time, but now they've confirmed the game is coming to Wii U, even sharing the release date.
Even better is that we won't have to wait long at all! Minecraft: Wii U Edition will be debuting on the Nintendo eShop on December 17th, just over a week from now. This marks the first new console port of the open sandbox game since Microsoft purchased Minecraft developer Mojang.
Nintendo was fairly quiet on all the details of Minecraft: Wii U Edition, but did confirm that the game can be played solely on the console's GamePad controller, eliminating the need for a TV. In addition, several content packs will be included with purchase, while another 16 will be available to buy individually, with more on the way. Also interesting is that Nintendo said it was working directly with Mojang on developing its own unique theme packs, most likely skins and textures based on Nintendo's own games and characters.
While Microsoft has direct ownership of the Minecraft franchise, in addition to its own Xbox One and Xbox 360, it continues to support development on rival platforms, including PlayStation 4, PS3, iOS, Android, and now the Wii U.
VIA Eurogamer
SOURCE Nintendo/Twitter