Minecraft Marketplace will offer curated maps and skins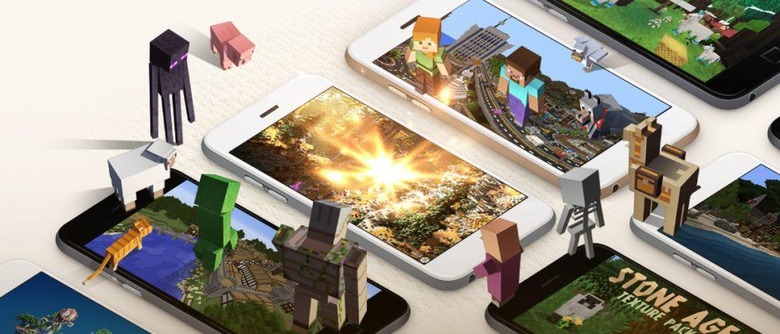 Microsoft and Mojang have announced a new premium marketplace incoming for Minecraft. With the simple name of Minecraft Marketplace, this new digital storefront will allow players to buy curated content like new maps, textures, and skins from Microsoft's partnered creators. While it sounds like a paid mod store at first blush, it's actually a little more exclusive than that.
For instance, not just anyone can become a Minecraft Marketplace partner. Developers who want to become partnered need to be registered as a business and be able to show off a portfolio of high-quality content previously shared with the Minecraft community.
That's a fairly high barrier to entry, but being able to meet those requirements will presumably come with a nice payoff. Content on the Minecraft Marketplace will be purchased with Minecraft coins – a new premium currency being introduced with this launch – and the purchase price will be split between Microsoft and developers.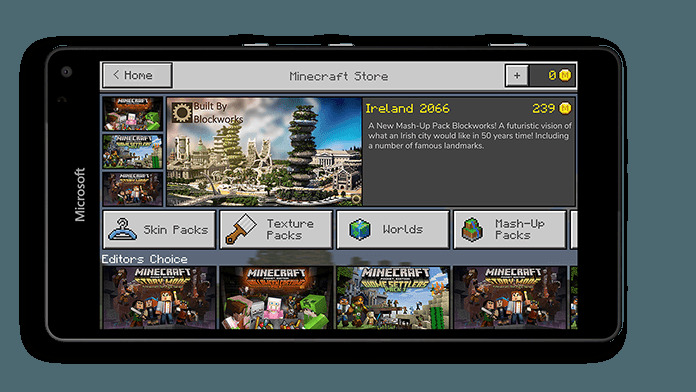 The Minecraft Marketplace will be arriving alongside the 1.1 Discovery Update later this spring. That means it'll be coming to the Windows 10 and mobile editions of Minecraft, but it won't be available on console versions at the start. Microsoft is looking at bringing the marketplace to consoles, as well as working out a way to have purchases carry over between different versions of the game.
Microsoft has nine partners ready to go for launch: Noxcrew, BlockWords, Qweryuiop The Pie, Blockception, Sphax, Eneija Silverleaf, Imagiverse, Polymaps, and Razzleberry Fox. If you'd like to apply to become a partnered creator, check out the source link below. Otherwise, watch for a beta centered around Minecraft coins to launch on Android later on this month.
SOURCE: Microsoft