Minecraft Lego release approaches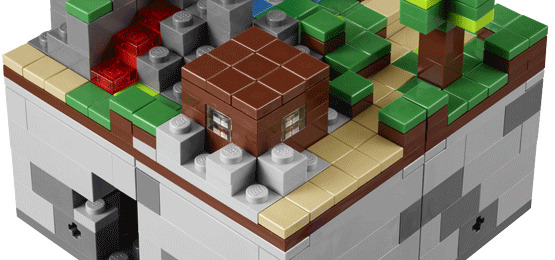 This summer we're about to see the release of the one and only Minecraft Lego set courtesy of their new program by the name of CUUSOO. With this program, fans and organizations alike are asked to create their own lego sets – or prospective lego sets as it stands – and submit them to the CUUSOO system. If they're accepted at first, they're then voted upon by the public, and if they are voted up enough, like this Minecraft set has, they're set for release!
The Minecraft set has been designed by none other than the folks at Mojang, the same people that make the Minecraft video game for mobile, desktop, and online. This game was originally inspired in part by Lego systems, so it's only right that the whole program be turned around once again and turned into a fully official Lego set! This Lego set is the first big-name set to be release with CUUSOO and you can expect nothing less than amazing things from the project in the future.
Check the timeline below to have an eyes-on peek at the Minecraft first Lego set, then keep an eye out for our own hands-on review of the set as it's released this summer! Pre-order the set right this second at JINX, note the Minecraft phenomenon in the timeline below, and stay tuned!