Minecraft is really coming to the Gear VR, date still unknown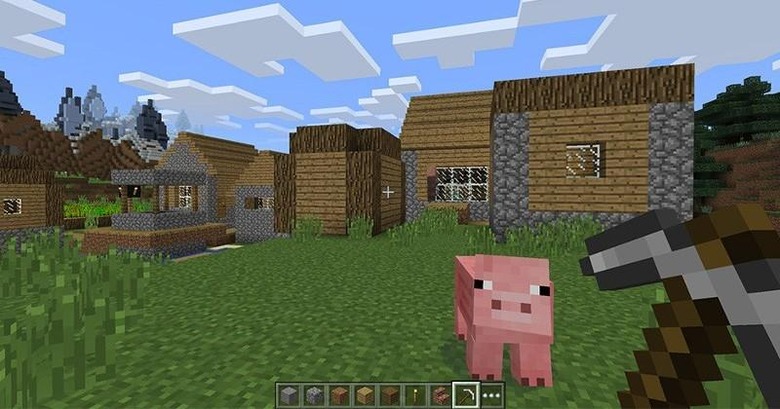 Whispers about this has already been circulating for a few months or so, but now Microsoft is finally confirming the rumors, at least according to a spokesperson. At GDC 2016, the new owner of Minecraft will be announcing that Minecraft is indeed coming to the Samsung Gear VR in addition to the Oculus Rift. Considering both VR headsets have Oculus' mark on them, it isn't that much of a surprise but still a very welcome confirmation. Details are still slim nonetheless, leaving just enough room for speculation and wishes.
Minecraft and virtual reality are the near perfect partners. The open world setting of the world building game is very conducive to the type of immersive experience that VR offers. Indeed, Microsoft and Oculus have already announced a partnership that brings the game to the Oculus Rift. A small step forward would be to also bring it to the Gear VR.
Depending on how much heavy code lifting is needed, porting Minecraft "VR" to the Gear VR may or may not be a simple task. Though Oculus is involved in both products, the Rift and the Gear VR are two very different beasts. At its most basic, the former runs off your PC while the other runs off your Samsung Galaxy smartphone. While Minecraft does exist for mobile devices, getting it to work on Gear VR might be a slightly different adventure.
That could mean a bit of a delay, but it's going to be a delay worth waiting for. Depending on whether you already have a 2015 or later Samsung flagship smartphone, a Gear VR is exponentially more affordable than an Oculus Rift, even with a retail price tag. It could open up both the game and the headset to more players and buyers curious to try out this novel experience. As for when that will happen, unfortunately it's still up in the air. Microsoft and Oculus might wait for the Rift to hit the retail market first before releasing Minecraft for the Gear VR in order not to preempt that launch.
VIA: Engadget