Minecraft for Oculus Rift download available now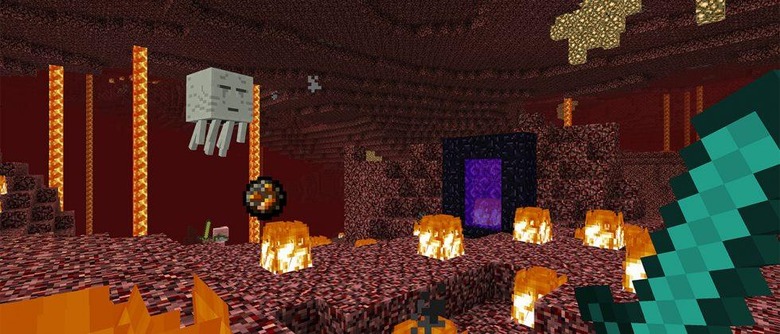 Minecraft has been released for the virtual universe – it's now out for play on the Oculus Rift virtual reality headset as "Minecraft for Rift" through the Oculus Store. For users that already have the Minecraft Windows 10 Edition Beta, the update and upgrade to Minecraft for Rift is free – otherwise the game will cost users a cool $10 USD. This game is now available to explore "simultaneously, cross platform" on a wide variety of platforms: Oculus Rift, Samsung Gear VR, iOS (iPhone, iPad), Android, and Windows 10.
This was announced back on the 11th when the game's availability on the Oculus Rift VR headset was confirmed by Mojang's Tommaso Checchi – developer with Minecraft Pocket Edition.
Minecraft gamers that've purchased (one of several different versions of) Minecraft in the past will be able to log in to their Mojang account this week to find the following message:
"Players who own the PC/Mac version of Minecraft get Minecraft: Windows 10 Edition Beta for free. All you need to do is claim your gift code below by clicking the button below then following the instructions. As you might have guessed, Minecraft: Windows 10 Edition Beta can only be played on Windows 10."
Once users have redeemed, they'll be able to upgrade to the Oculus Rift edition of the game immediately thereafter. Mojang's download page is where users will need to go to access the game.
Above you'll see a presentation from Mojang and Microsoft showing how Minecraft has been brought to virtual reality with Oculus Rift.
UPDATE: Minecraft will be further updated for the Oculus Rift VR headset once Oculus Touch is released later this year. According to Mojang, "We think Minecraft on Rift is a powerful VR experience that will be even better when Touch support is added for free later this year. We can't wait to see what players do with a new perspective on this sandbox game."