Minecraft Earth early access just launched in the USA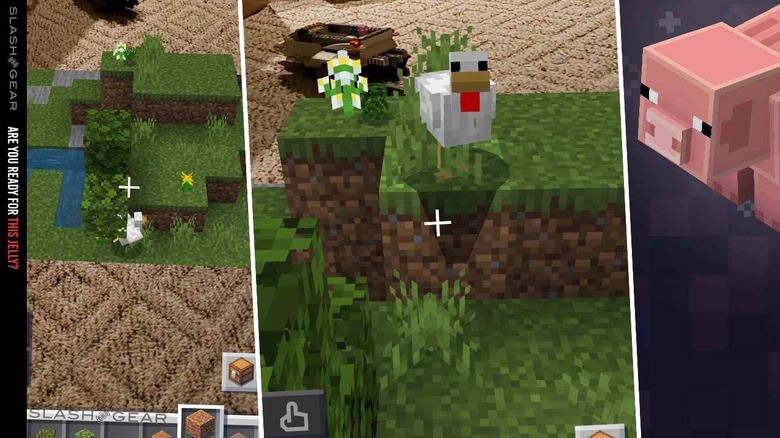 Today the game Minecraft Earth was released in "early access" mode for the United States. This game uses GPS location information and allows users the ability to play a version of Minecraft wherever they may roam. Augmented reality and item searching show the game to be in a vein very similar to that of Pokemon GO, and it's ready to roll now in the USA.
Those users resourceful enough to have found the game files early might've already found that the game's been semi-active in the USA for some weeks. Today Microsoft's Minecraft Earth developers made the early access launch official. This means that what you get in the game now will (most likely) stick with you through the future.
Hey 🇺🇸United States, we found your Minecraft Earth invite, it was behind the couch this whole time! Welcome to early access!

More information at:
↣ https://t.co/8qME5ZSuAE ↢ pic.twitter.com/KffqyP0Pv6

— Minecraft Earth (@minecraftearth) November 12, 2019
If you'd like to take a peek at the early access version of Minecraft Earth, you'll need either an Android or an iOS device. If you wish to take a peek on iOS, check the app store with your iPhone right this minute. At the point at which this article was set to go live, Minecraft Earth was the Apple App Store's #1 most popular Adventure game. It had a rating of 4.1 out of 5 stars with approximately 250 ratings, as well.
Android users can head to the Google Play app store right now and tap in. While iOS requirements for this game are a bit more lenient, the Android version requires that you have Android 8.0 and up. That means you'll need to have a device with Android Oreo, first released in August of 2017.
Minecraft Earth is a very addicting game that requires users to move around their physical world to attain items. These items can be used to create augmented reality architecture, see in-app creatures, and more. Have a peek at our several recent early looks at the game in the timeline below!