Minecraft didn't abandon Windows Phone, but also sort of did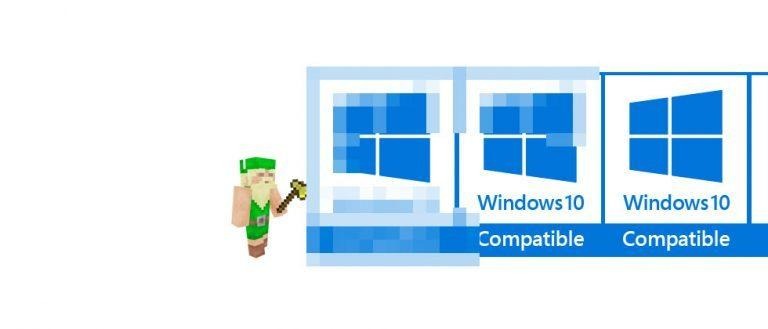 This week the folks at Microsoft's Mojang have announced an update for Minecraft on Windows Phone. Not just any Windows Phone, but Windows 10 Mobile – specifically NOT Windows Phone 8. You see, Minecraft stopped getting updated for Windows Phone 8 back in October of 2016, and will never be updated for that OS ever again. For Windows 10 Mobile, however, it's time to get some new features!
Stopping development for an older version of an operating system is not unheard of. It's not even really rare – apps quite often only work with OS versions released in the past several years. What's odd about this situation is the way it's being presented.
Mojang's Marsh Davies says, specifically, "if you can update your phone's operating system to Windows 10 Mobile, you'll automatically receive an upgrade to the Windows 10 Mobile version of Minecraft for free!" That's a different version of the game, a far more advanced version – and it's a reasonably large kick in the pants for Windows Phone users that would be able to update to Windows 10 Mobile but haven't yet taken the time.
How do I check if my phone can update to Windows 10 Mobile?
1. Go to the "Store" app.
2. Find the app Upgrade Advisor and download.
3. Open Upgrade Advisor and check if an update is available.
4. If available, select Enable Windows 10 upgrade.
5. Upgrade.
The phones and devices that can upgrade to Windows 10 Mobile are numerous. They include the Lumia Icon, 1520, 930, 640, 640XL, 730, 735, 830, 532, 535, 540, 635 1GB, 636 1GB, 638 1GB, 430, 435, BLU Win HD w510u, BLU Win HD LTE x150q, and of course, the MCJ Madosma Q501. Windows smartphones sold in the last year or two generally have Windows 10 Mobile already installed.
Users already on Windows 10 Mobile that've been playing the Windows Phone 8 version of Minecraft – they've got you covered, too. The Windows Phone 8 version of Minecraft will automatically get the upgrade to Pocket Edition for Windows Phone Mobile for free. If at this point a user has never played nor downloaded any Minecraft, it'll cost a cool $7 USD.