Minecraft Boss Update & Add-Ons to debut in October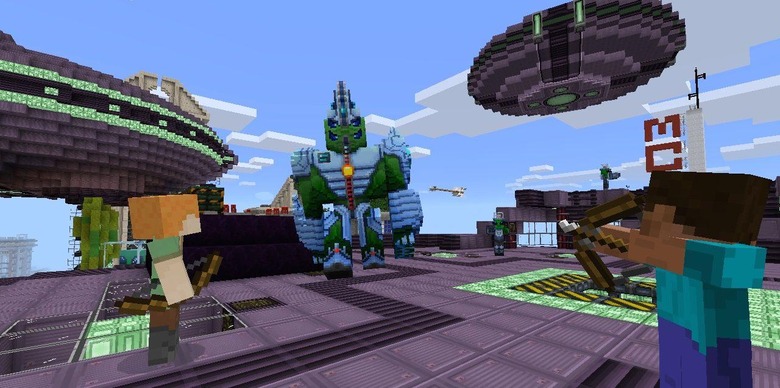 At MineCon this weekend (that's Minecraft Convention), Microsoft-owned develop Mojang announced that the much-anticipated Boss Update will finally be released on October 18th for Minecraft: Pocket Edition on both iOS and Android, Minecraft: Windows 10 Edition Beta, and the new Minecraft: Gear VR Edition. First revealed at this year's E3, the Boss Update brings the game's boss battles to players on these versions for the first time.
The developer notes that the Wither boss battle will be part of the update and has been tweaked, along with the Elder Guardian and its Ocean Monument. Useful new controller options are also being added, including the ability to use a wireless Xbox controller with the Windows 10 or Gear VR editions, while the Oculus Rift's Oculus Touch controllers will also be supported once they're released.
Along with boss battles, the other big new feature the update introduces are Add-Ons, which are basically like mods for Minecraft that let players change the environment. Things like AI, creatures, and mobs, can be endlessly customized, creating things like chickens that explode, characters that run twice as fast, rideable pigs, and entirely new enemies to fight.
While these kind of tweaks have been possible on the PC version of Minecraft for years, Add-Ons mark the first time such functionality has been brought to these versions of the game, and in a way that they will remain compatible with future updates.
In order to give everyone a taste of what Add-Ons can offer, the Alien Invasion and Castle Siege Add-Ons will be available to download for free once the update goes live on October 18th.
SOURCE Microsoft