Minecraft Aquatic Phase 2 update arrives on almost all platforms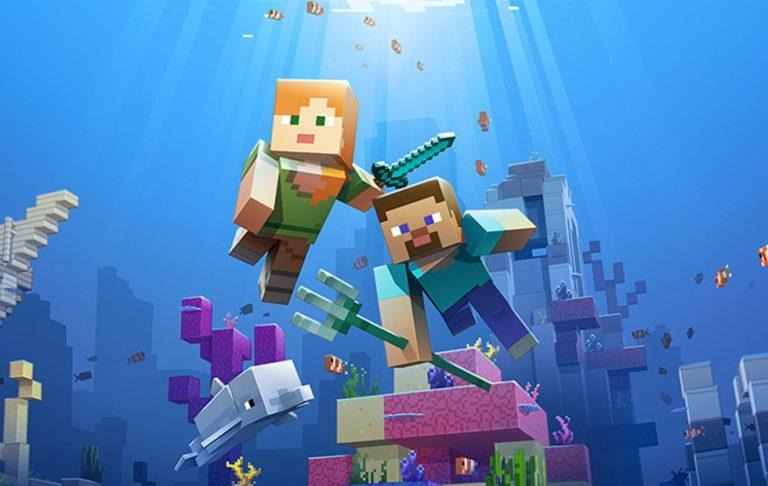 The second phase of the Minecraft Aquatic update is rolling out to nearly all platforms. The update began rolling out yesterday, bringing various new features, changes, and improvements that build upon the first phase released in May. The Aquatic updates bring a massive change to the game, adding underworld elements, new in-game items, underwater zombies called "The Drowned," and much more.
READ: Minecraft Aquatic Phase One arrives with a ton of items
The Aquatic update was split into two phases suitably called Phase 1 and Phase 2. The first update rolled out in mid-May for most platforms, the PS4 and Java editions being the only exceptions.
This latest update, Phase 2, is now available for the Xbox One, Windows 10, Nintendo Switch, Mobile, and VR. Mojang lists a slew of additions and revisions, including some tweaks to changes brought by the initial update.
Aquatic Phase 2 brings Realms to the Nintendo Switch, those aforementioned underwater zombies, as well as sea turtles, the turtle shell and Scute items, nautilus shells, the Turtle Master potion, bubble columns made with magma blocks, conduit power, additional commands in the Education Edition, and new achievements, among other things.
The update also brings a bunch of changes, such as adding a new themed background, the ability to feed dolphins raw fish, coral blocks can now be kept alive, the Trident doesn't break blocks anymore when in Creative Mode, the Riptide texture has been updated, and much more. The full list of changes and new features can be found via the link below.
SOURCE: Minecraft