Minecraft Aquatic update Phase One arrives with a ton of new items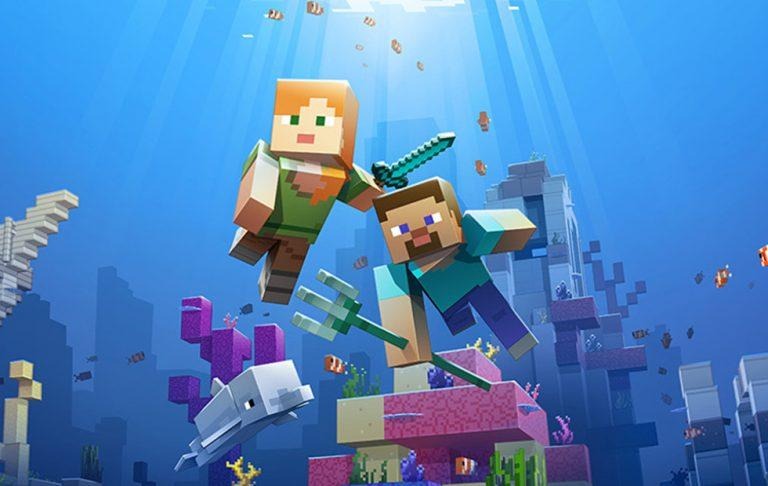 The first phase ("Phase One") of the Minecraft Aquatic Update has been released, Mojang has announced. The update is called Phase One due to the update's planned two-part release. The first phase — the one out right now — is for the Xbox One and Windows 10, as well as Windows Mixed Reality devices and the Oculus Rift.
READ: Minecraft won't update for Xbox 360, PS3, PS Vita, Wii U after "Acquatic"
The update, which is technically called "Update Aquatic," went live yesterday. Phase One contains the initial batch of Aquatic features, with the rest of the features being scheduled to launch in Aquatic Phase Two. The update for Java Edition will be launching "very soon," according to Mojang, though it doesn't provide an exact availability date.
Phase One is a big update, all things considered, adding a bunch of new marine-themed items and elements, including a bucket of fish, blue ice, icebergs, dolphins (that you can swim next to!), sea grass, sea pickles, a treasure map and buried treasure, a trident and related enchantments, a new swimming animation, and much more.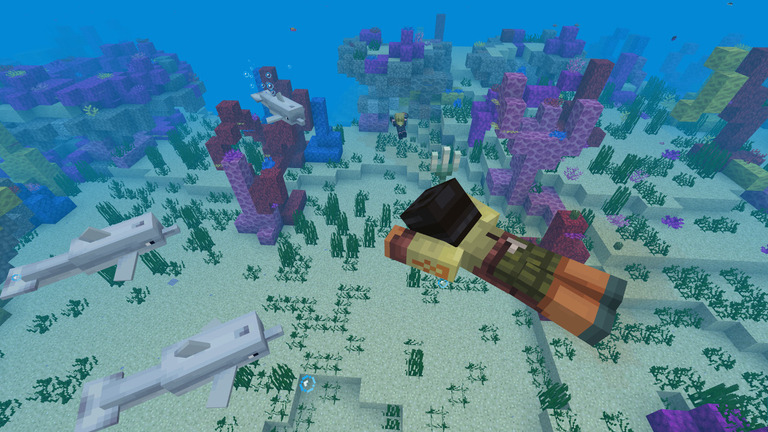 Missing from the list, of course, is the PlayStation 4. The company hasn't stated when the update will arrive on Sony's console, nor when it will appear on the older PS3 and Xbox 360 consoles. If you're still using the previous-gen models, there's more bad news: Mojang previously announced that the Aquatic update will be the last they release for Minecraft on the PlayStation 3 and Xbox 360.
Aquatic will also be the last Minecraft update released for the PS Vita and Wii U, though neither of those eliminations are quite as painful. It was inevitable that the older consoles would eventually be dropped from the update schedule, but the good news is that Minecraft will still be playable on both even after the updates stop.
The full list of new items added in Aquatic Phase One is available via the link below.
SOURCE: Minecraft