Minecraft Won't Update For Xbox 360, PS3, PS Vita, Wii U After "Acquatic"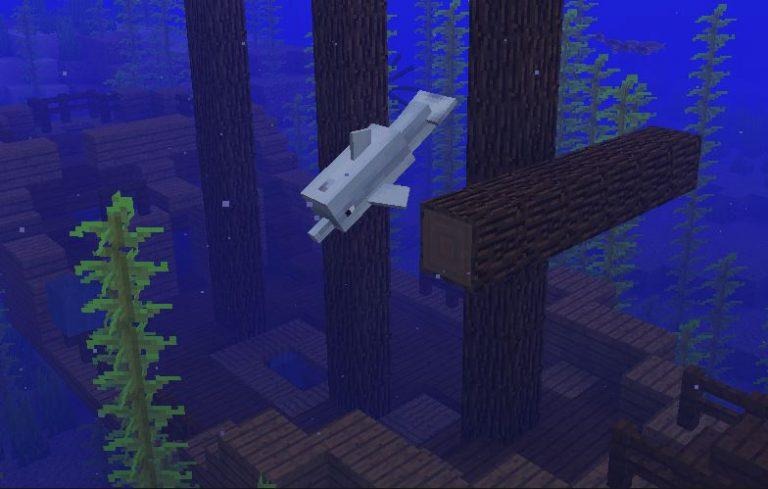 Minecraft is available on a truly impressive number of platforms, but it won't be long now before Mojang and Microsoft drop some of them from their update schedule. Though there was some question as to whether or not Minecraft's incoming Update Aquatic would make it to legacy consoles, Microsoft has confirmed that it will. Unfortunately, this will be the last significant update we'll see for many of those older platforms, so those playing on them should prepare for the end.
In a new blog post over on Minecraft's official site, Mojang says that Update Aquatic will be the last one for the Wii U, PlayStation 3, Xbox 360, and PS Vita editions of the game. Though the development team says that it would like to continue updating those versions, the fact is that they represent a small percentage of the active player base. For that reason, it's no longer worthwhile to focus on keeping those versions up-to-date.
"Although we'd love to keep bringing new content to all our players forever," Mojang writes, "the older generation of consoles now make up less than 5% of our active players, so we've made the difficult decision to focus our efforts to support players where they play Minecraft the most and where we plan to add new features: on Java, PlayStation 4 Edition and the versions of Minecraft made with the Bedrock Engine on other consoles, mobile, and Windows 10."
One thing worth pointing out is that Nintendo Switch and Xbox One players will need to upgrade to the Bedrock edition of the game to get Update Aquatic. Though older versions of Minecraft are available on both platforms, those versions won't be updated to support the underwater-themed update. Happily, the Bedrock edition is offered as a free upgrade to everyone who already owns the Xbox One Edition, and will similarly be free to Switch Minecraft owners when it makes its way to that platform later this year.
So, there's definitely an "end of an era" feel to Update Aquatic, but we all knew this day would come eventually. The good news is that Minecraft is still available on a ton of different platform, so when development ends for legacy consoles, you should still be able to jump to a different version fairly easily. We'll have more details about Update Aquatic as they become available, so stay tuned.