Minecraft 0.12.1 update brings multiplayer cross-platform action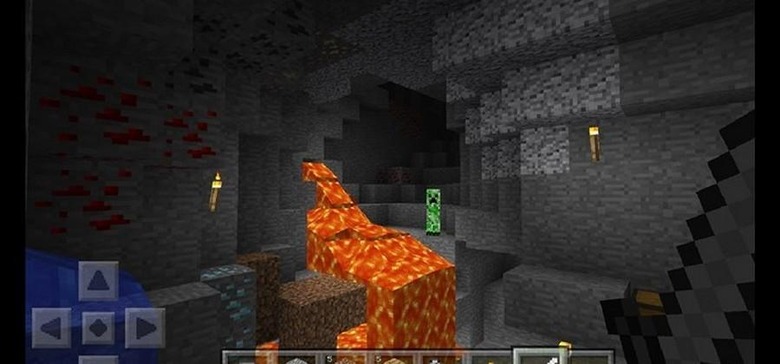 Minecraft fans listen up, a big update is coming and you will love it. The update will bring the incredibly popular game for all ages to version 0.12.1 and will add in some new features that fans have wanted for a very long time. These new features are coming to Minecraft Windows 10 Edition Beta and Minecraft: Pocket Edition.
With the new update players on both of these versions will be able to play together on a local network. That means you can invite friends over and play with them on the same servers on your Windows 10 PC while they are playing on mobile devices or tablets.
Up to five people can play together over Xbox Live and all players will be able to tweak their gear with special effects from enchanting tables. This is the largest update for Pocket Edition ever published. The update brings new touch controls, controller support, and a controller mapping screen.
Enhanced weather effects from the Windows 10 Beta coming to Pocket Edition include snow accumulation and directional rain. New goodies and potions to brew are part of the update along with golems and ocelots. Gamers will also get to explore the Nether and Pocket Edition gamers also get sneak and sprint abilities.