Mimoco continues Legends MIMOBOT USB stick series with Bruce Lee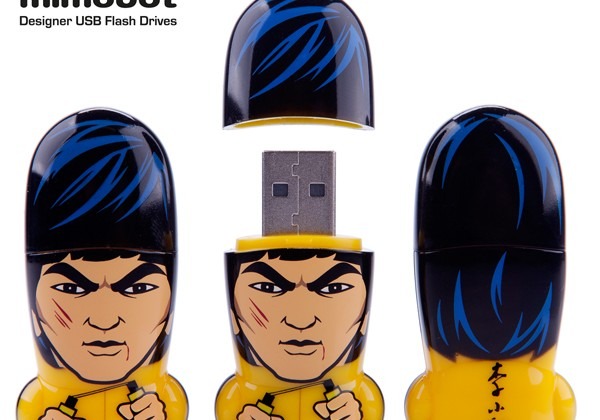 It's time to get dangerous as the folks at Mimoco bring the most classic iteration of Bruce Lee to the world of fabulous USB sticks. This Legends of MIMOBOT addition is available in up to 64GB sizes and is officially licensed with Bruce Lee Enterprises – hot stuff! Just like the rest of the Legends series, this USB contains icons, avatars, wallpapers, and mimoByte sound software pre-loaded inside for your pleasure!
Be water, my friend – shapeless and formless. That's what you've got here with the next addition to Mimoco's unending collection of fabulous looking sticks of space. You can put whatever you like inside the container of digital goodness you've been given, but watch your back – this stick has the power of Jeet Kun Do, of course!
You've got the master's yellow track suit, tiger claw cuts, and matching nunchucks from Game of Death – one of the most well-known costumes in the history of film! This USB stick is available at Mimoco now along with their whole collection of fabulous sticks, most of them in limited editions, all of them worth it! Now for those of you that've never seen Lee fight in Game of Death, it's time for the funniest of the series – battle your way up the tower, old master!
Tap tap tap! Having used Mimoco USB sticks ourselves both for fun and at major tech events for quick transfer of data between computers, I can personally guarantee you'll be getting your money's worth here. The ink doesn't break away, the plastic is strong, and the transfer is as quick as USB 2.0 will allow. Grab Lee now!