Million dollar iPhone 5 appears diamond-encrusted and in 24-carat gold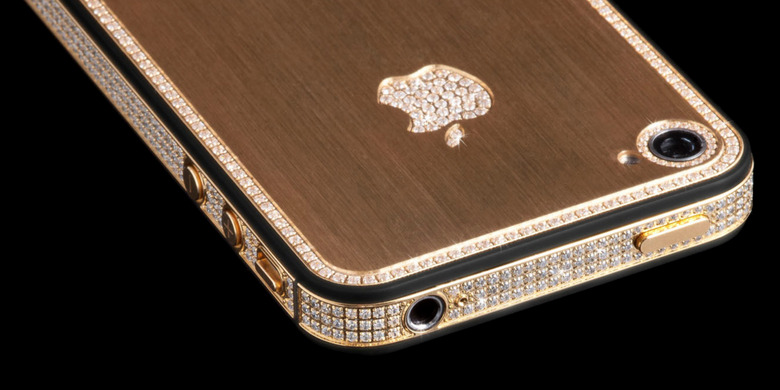 If the gold-plated iPhones of the past weren't enough for you, today we've got eyes on a million-dollar diamond-studded iPhone 5 for your perusal, complete with gold to boot. This device is an iPhone 5, first of all, not an iPhone 5s, likely owing to the inability to push diamonds between your thumb and the Touch ID sensor the 5s contains. It's made by The Alchemist and ready for action at Alchemist London.
This device is one of two – both will cost you a cool $1 million USD and both are being sold at Alchemist London. This is a jewel company that specializes in pushing all manner of product with jeweled cases to the forefront of luxury and price. They've encrusted diamonds in laptops, tablets, and smartphones as well.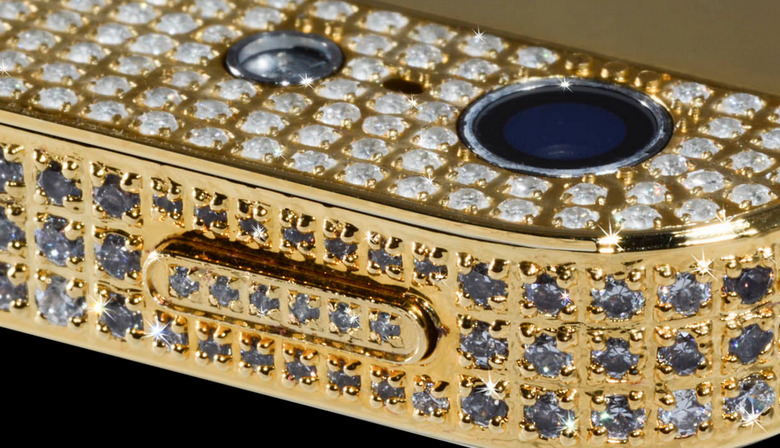 In the million-dollar iPhone 5 you'll find a bezel "handmade" of 24-carat-gold. You'll also find 700 "flawless" VVS diamonds, in total equalling more than seven carats. Around the back you'll also find a 24-carat-gold panel.
The backside of this device also has 53 diamonds inside the Apple logo, while the front works with a 24-carat-gold cover. The home button on this iPhone also has a single-cut two-carat diamond in its center.
Sound like the kind of highest-end technology decorating you enjoy? Or is this the way the smartphone universe crumbles? How about those of you out there wishing for a diamond-encrusted BlackBerry? Can you imagine this group doing that as well?
UPDATE: Well what do you know – though Alchemist London suggests that this $1 million dollar iPhone is the world's most expensive, back in April of 2013 we happened upon a Stuart Hughes iPhone 5 commissioned by a fellow code-named "Joe." This iPhone cost a cool $15 million and was made with 600 white diamonds and a single, unique black diamond (26-carats worth) that'd been in his family for generations.