Millennium Falcon-inspired Nissan Rogue Has it where it counts kid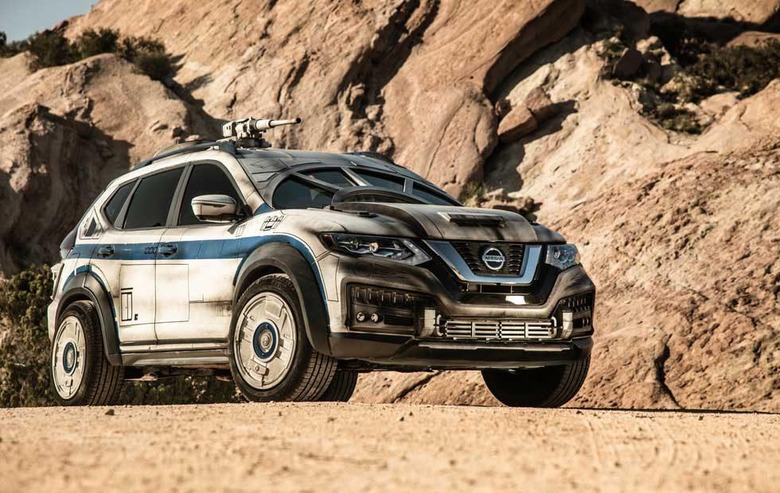 Nissan has a history of making Star Wars themed show cars to celebrate the launch of new Star Wars flicks. It's made a Rogue One version of the Rogue that fans could buy in the past. With the next film in the Star Wars universe, "Solo: A Star Wars Story" landing soon, Nissan has a new Star Wars-themed vehicle to show off.
This is a Nissan Rogue and it has been painted and fixed up to look like Han Solo's famous ship the Millennium Falcon. Nissan says that the ProPILOT tech inside the Rogue will help drivers navigate nearly as easily as Han and Chewy are able to navigate obstacles in their path. This is the most extensively themed Nissan Star Wars show vehicle to date.
Not only is the vehicle Falcon-ified on the outside it has lots of custom touches on the inside as well. It has buttons, lights, and sound effects that "closely reflect" the sights and sounds of the Millennium Falcon's cockpit. It has front and second-row captain's chairs like the Falcon offers.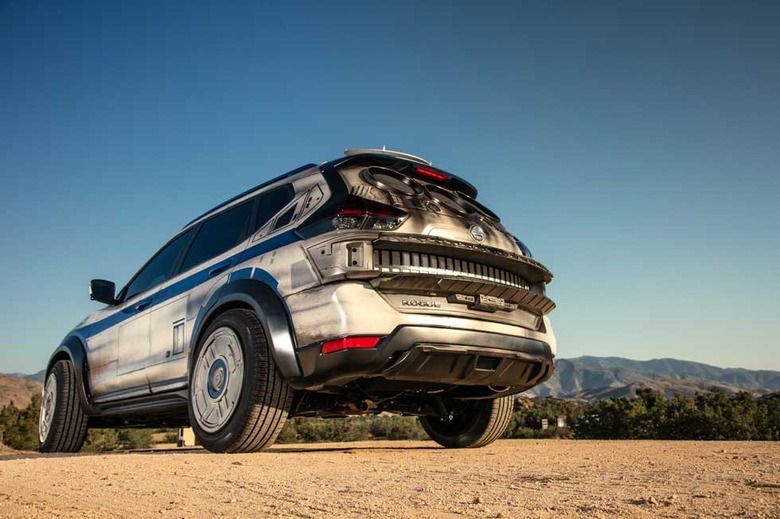 It even has center-mounted hyper-drive controls. The outside of the vehicle has lots of custom crafted aluminum body panels and 3D printed inserts for the style. The windshield has the same design as the canopy on the Falcon itself.
The roof has a radar dish and laser cannon that hopefully won't get knocked off on an asteroid. On the back of the vehicle are three Bose speakers and an 18-inch subwoofer with 1500 watts of power. The vehicle was fabricated at Vehicle Effects in Burbank, CA.
SOURCE: Nissan