Nissan and Lucasfilm debut badge for special Rogue One edition Nissan Rogue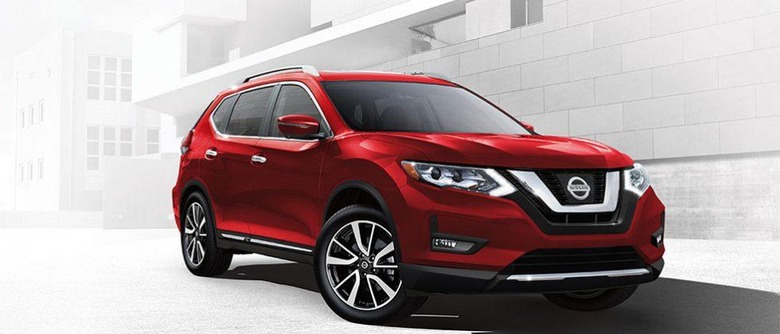 Nissan has announced that it is teaming up with Lucasfilm for a special edition Nissan Rogue that will be called the 2017 Nissan Rogue: Rogue One Star Wars Limited Edition. The SUV will go on sale in the US and in Canada. While the actual vehicle won't be unveiled until the LA Auto Show in November, the badge is being shown off now.
The second image you see here is what that badge will look like and it's fairly simple and not too over the top. The Rogue One: A Star Wars Story film opens up on December 16 of this year and will undoubtedly be one of the most popular movies of the holiday season.

"The Star Wars film franchise has pushed the boundaries of technology since the debut of the original episode nearly 40 years ago. Nissan is doing the same with our industry-leading cars, trucks and SUVs – so it's natural that we join forces, " said Jeremy Tucker, vice president, Marketing Communications and Media, Nissan North America, Inc.
The Rogue is a very important car for Nissan as its top selling model and was updated for the 2017 model with a new exterior and interior treatment. We have no idea what special accessories and options the Rogue One version of the Rogue will bring, Nissan offered no details on that. All we know for now is that the special edition SUVs will wear the badge you see here. The Rogue was totally redesigned in 2014 and the old Rogue as so popular it carried on as the Rogue Select.