Milk Video Review - Samsung's YouTube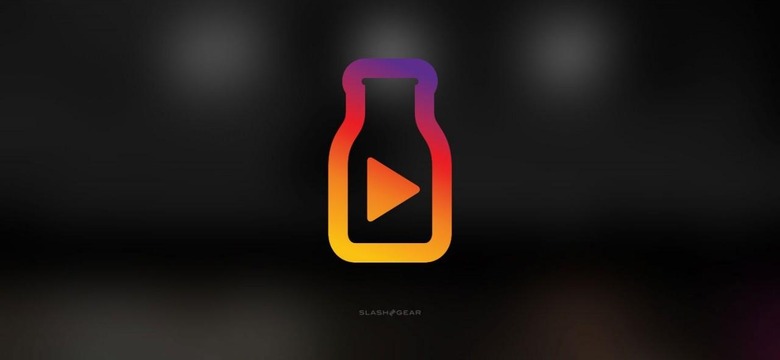 While it might seem strange to call Milk Video "Samsung's YouTube" since it contains actual YouTube content, know this: it's what this software feels like that counts. Over the past few weeks I've been using Samsung's Milk Video on a Samsung Galaxy Note 4 regularly. Once I received a Samsung Galaxy S6 for review over on Android Community, I began using Milk Video there as well. Of this I'm sure: once you get past the idea that you're no longer in your video comfort zone, Samsung's work with Milk Video shines.
Milk Video is an app that comes standard with the Samsung Galaxy S6 and Samsung Galaxy S6 Edge and is available through Google Play for most Samsung devices* right this minute. Inside you'll find a curated video experience like no other.
*Milk Video is currently available for the Samsung Galaxy Note II, Galaxy Note 3, Galaxy Note 4, Galaxy Mega, Galaxy S III, Galaxy S4, Galaxy S4 Mini, Galaxy Note Edge, and Galaxy S5 – as well as Galaxy S6 and Edge.
Above you'll see Samsung making Milk Video look like the bees knees. The absolute bees knees, I tell you!
Inside Milk Video you'll find videos hosted by multiple groups like VICE, VEVO, YouTube, and Vimeo. You'll find content creators like Funny or Die, College Humor, and Red Bull as well.
This app shows a list of videos you can tap into down the middle. To see Channels you're subscribed to, you'll tap the menu button in the upper left-hand corner of the screen.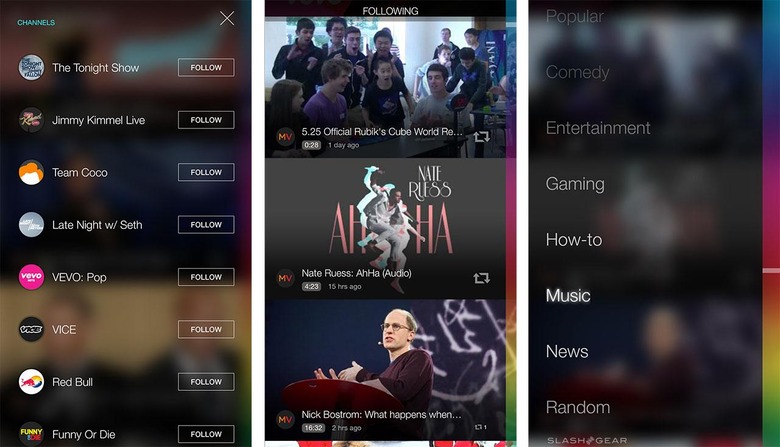 Pulling your finger in from the right allows you to see a long list of categories in which videos are arranged.
Once you find a video you'd like to partake in, tapping it brings it to the top 1/3 of your smartphone screen. While you're watching, you're free to continue browsing other videos.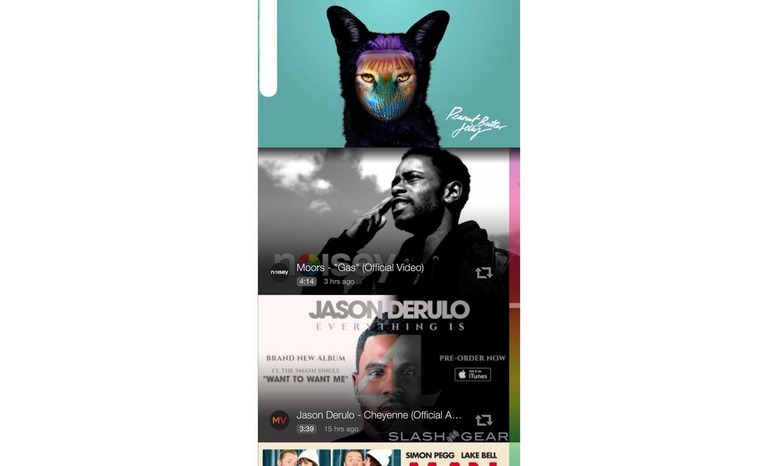 For a full-screen view, you have only to turn the device to landscape mode instead of your standard portrait.
Your feed is shaped by the app, your ratings helping Samsung's software decide what to serve you.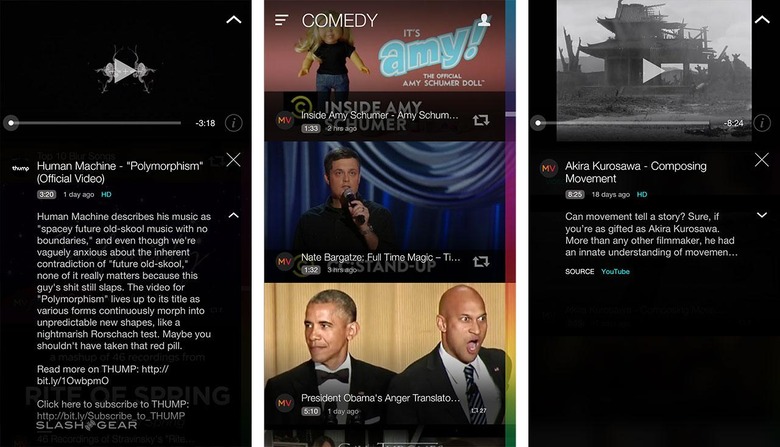 In addition to being "all of the web's best videos in one place," you'll also find Samsung's own unique and exclusive content, like video captured at big concert series like SXSW. Samsung recently released three videos from SXSW 2015: Hot Chip "Huarache Lights" live, Iggy Azalea "Fancy" live, and Samsung Supper Club with Mary J Blige.
Wrap-up
Samsung Milk Video represents another step toward total self-sufficient software submersion for the company. While they'll always be reliant on content creators to to be creative (creating content), it may be that one day, Samsung can release a device with only Samsung-made or Samsung-served software onboard.
At this time Samsung is bringing heat with Milk Video, Milk VR (on their Gear VR devices), and Milk Music as well. The whole lot is free to Samsung device owners and provides a big incentive for prospective smart device owners to work with a Samsung device in the near future.