Did the world need a racing-spec Humvee, as happy on the track as it is in the mud and rough stuff? Probably not, but that hasn't stopped Mil-Spec Automotive (MSA) from building just such a behemoth. Turns out, when you tune more than 800 horsepower from a Humvee's engine, slam its suspension, and point it at an autocross course, interesting things happen.
By "interesting" we mean "ridiculously fast performance from a vehicle you really wouldn't expect." The 6.6 LBZ Duramax Diesel engine was initially intended for reliable workhorse duties, as was the stage 5 Allison 1000 transmission. That was already good for 800 hp and over 1,500 lb-ft of torque.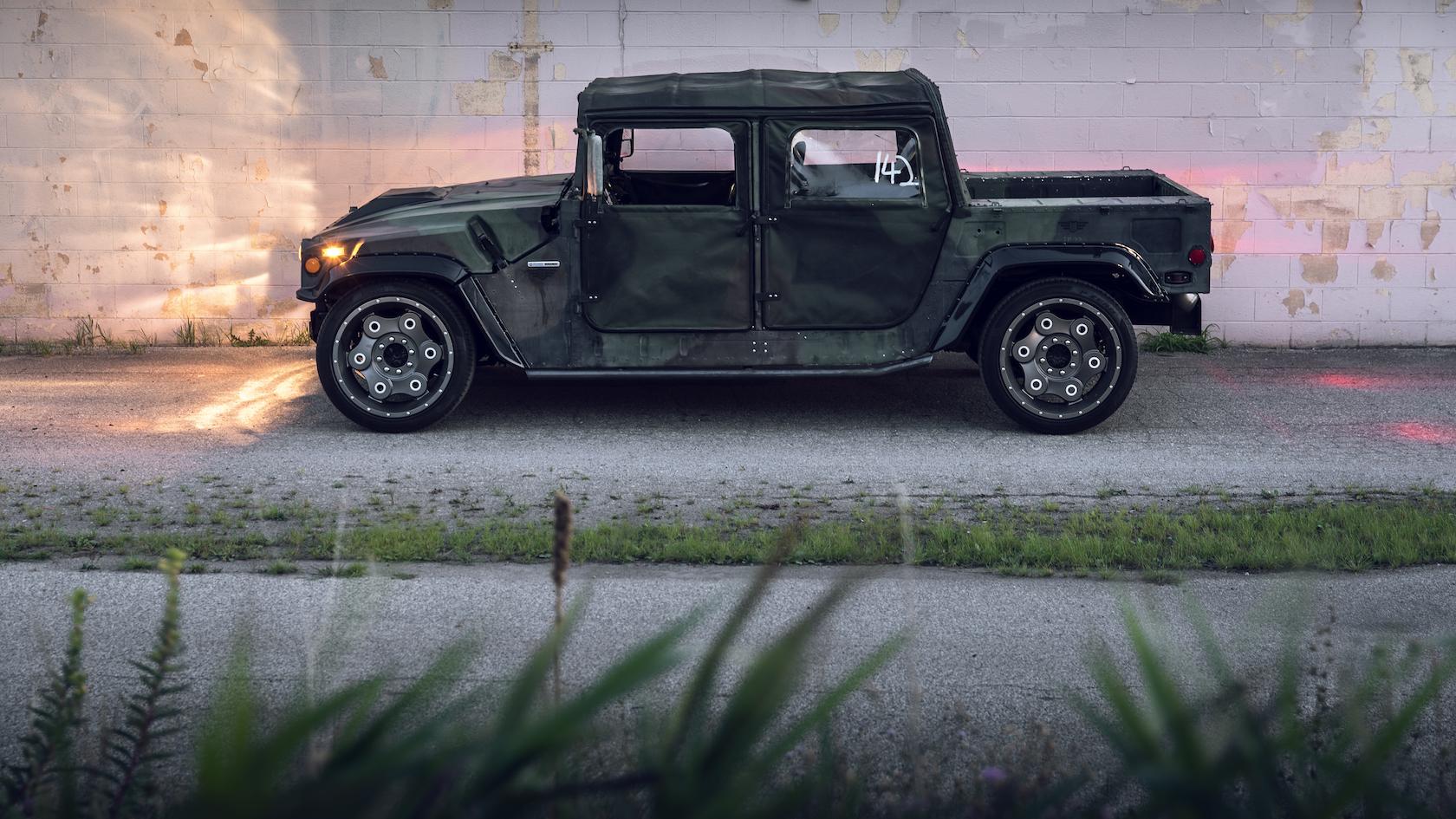 It had been used as Mil-Spec Automotive's power train test mule for its Launch Edition truck, but was no longer needed for that any longer. Instead, the 1987 AM General HMMWV was handed over to a brand new skunkworks division to have their way with it.
Over the course of two months, the SUV was given a complete frame off re-build. The whole suspension geometry was changed for track use, and lowered more than 7-inches. New components were switched in for a stiffer chassis overall.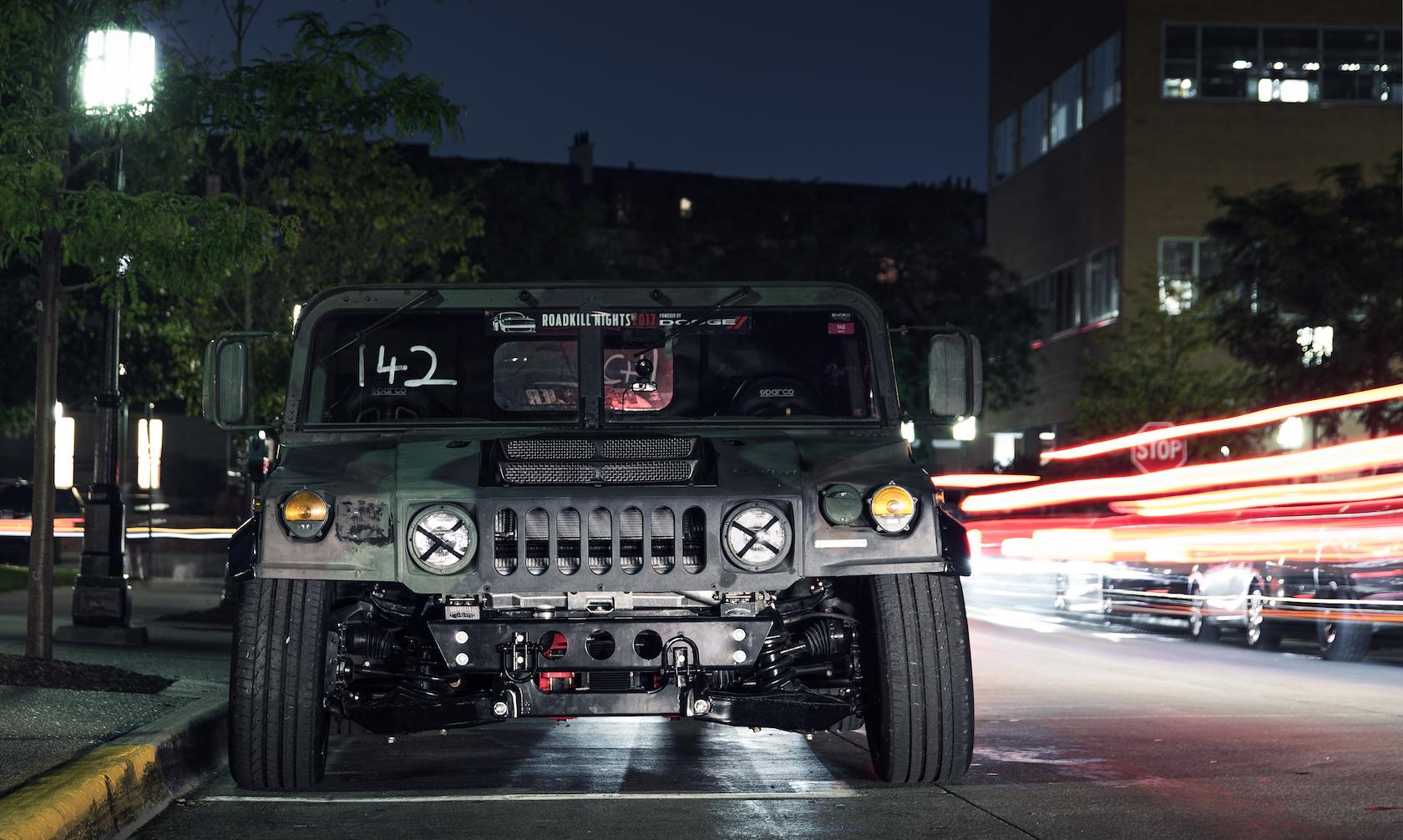 Since this is still going to be a very, very heavy vehicle, beefier brakes would be required. 6 piston Wilwood vented and slotted calipers and rotors were installed, hauling the extra-sticky Pirelli P-Zero tires to a halt. An ARB air-locking differential apparently allows you to whip the tail out, should you be suitably brave.
Inside, there's a lower roll bar and Sparco racing seats. A MOMO race-spec steering wheel was installed, too, and a power-train kill switch just in case anything went disastrously wrong.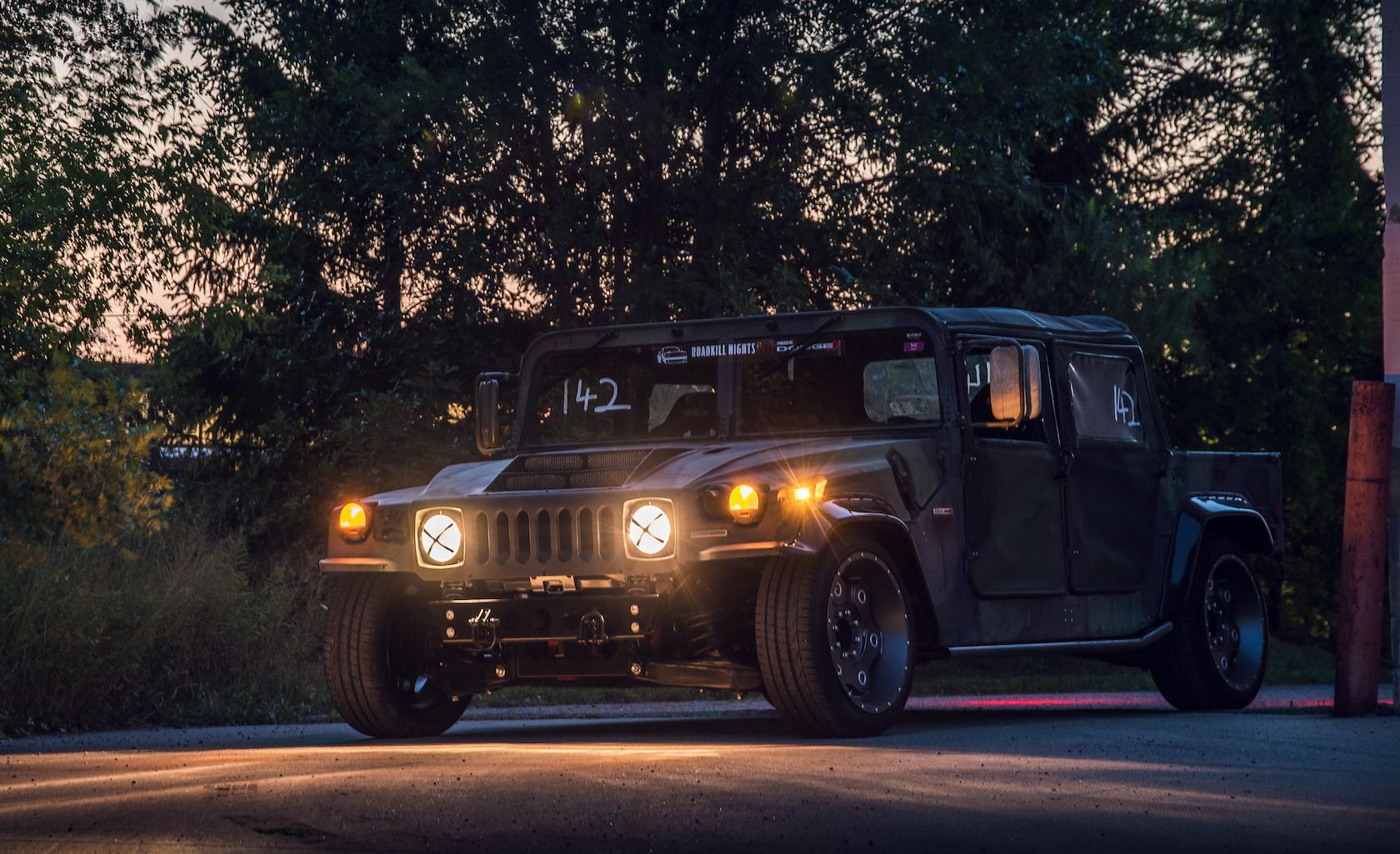 The result? An 8.71 1/8th mile run on the strip, MSA says, and a beefy SUV that can keep up with some more "traditional" race track hardware if you're brave enough to push it hard.
Sadly for those hoping to take a military off-roader to the race course and show Porsche and Ferrari drivers just what they're missing, MSA hasn't any intention to bring this to consumers. "This is an internal study not offered to the general public," the company insists. Fear not, though: MSA would be perfectly happy to build you one of its road-spec Hummers, crafting a bizarre luxury vehicle from the bones of a piece of military history.