Hummer H1 reborn: MSA gives iconic SUV a luxury upgrade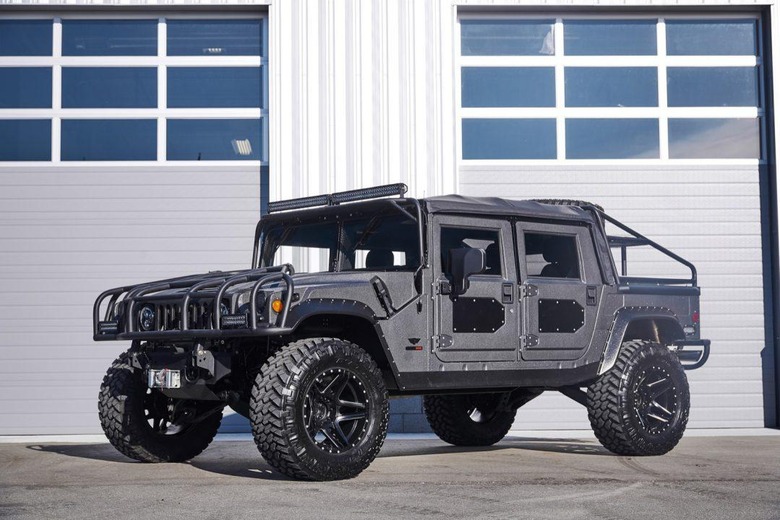 With electrification in full swing, you'd be forgiven for thinking that the age of the Hummer SUV is behind us, but one project to bring the original behemoth back to life – and bang up to date – refuses to concede to EVs. Mil-Spec Automotive has revealed the MSA Launch Edition, a custom-built H1 that – for around $220k – promises to banish the original's foibles and make the ultimate SUV.
The MSA Launch Edition takes an original H1 as its donor vehicle, as you might expect, but there's not much of it left by the time they've finished. That's no bad thing, really. Even when it debuted back in 1992 as a consumer version of the military M998 Humvee, it was hardly a refined highway cruiser.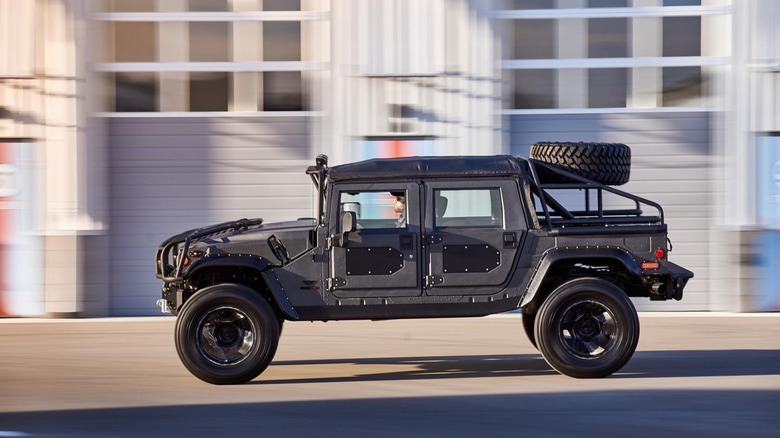 In fact, it was regularly criticized for a variety of reasons. Underpowered, seriously short on refinement, and never a candidate to win any environmental-friendliness awards, the original H1 may have been able to tackle terrain other SUVs would give up in the face of, but actually driving it was hardly a pleasurable experience. So, unsurprisingly, MSA has taken fixing that as a key target.
The donor H1 gets stripped down to its frame rails and body, put through a thorough inspection, and then MSA gets started on rebuilding it to its own specifications. That means a 6061 T6 aircraft-grade aluminum body, ceramic underbody and engine bay coating, and special textured body coating.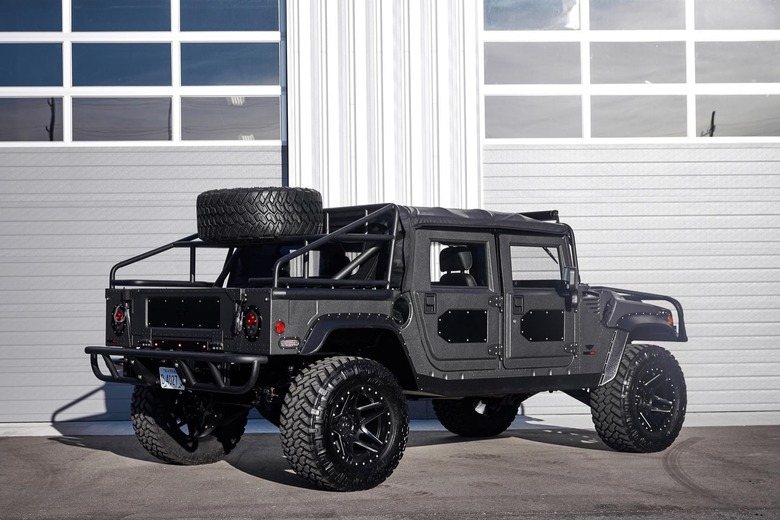 The old engine is ditched in favor of a Duramax 6.6-liter LBZ V8 turbodiesel, delivering 500 horsepower and a crazy 1,000 lb-ft. of torque. It's paired with an Allison 1000 6-speed automatic transmission and MSA four-wheel independent suspension. The result is a truck that does 0-60 mph in 6.8 seconds, and then hurtles on to an electronically-limited top speed of 105 mph.
If you want more, however, MSA is offering stage 2 and stage 3 tuning options. Indeed, customization is the name of the game with the Launch Edition. Inside, gone is the original trim, replaced by waterproof leather and duck canvas, but you can have your own choice of leather and other materials if you prefer. The Hummer's vast center console has been replaced with a new, aluminum version, with the instrumentation and controls reorganized so that they finally make sense. It's still a four-seater, mind, though you at least get much nicer seats.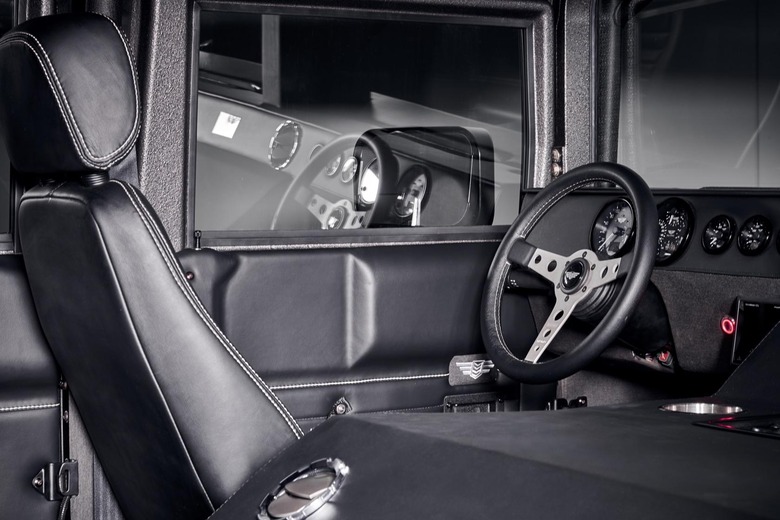 There's a JL Audio C5 premium audio system as standard, a heated windshield, and HVAC, together with power windows and doors, and remote keyless entry. MSA is offering five body configurations, too: 4-door hardtop pickup, 4-door hardtop slant-back, 4-door hardtop wagon, 4-door hardtop SUV, and 2-door hardtop.
Each is hand-built by a twelve person team in Wichita, Kansas. The MSA Launch Edition is priced from $218,499 before options, and there are plenty more photos in the gallery below.