Mighty Mercedes-AMG GT S takes on Porsche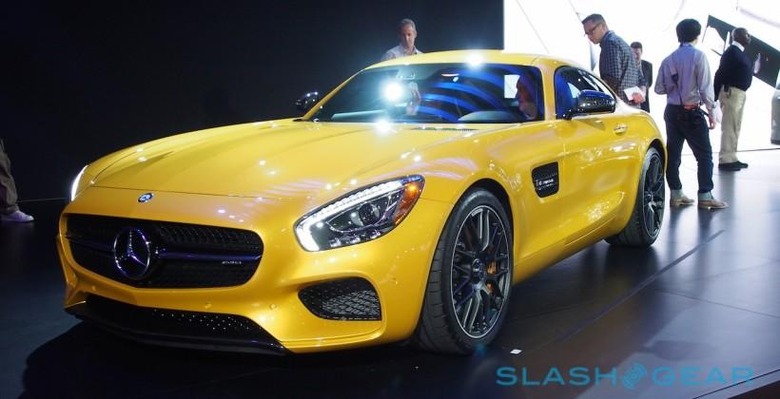 Mercedes may have covered its luxury bases at the LA Auto Show 2014 with the opulent Mercedes-Maybach, but there's plenty of performance on tap too from the new Mercedes-AMG GT S. The bright yellow coupe is rear-wheel drive and will hit forecourts in the spring of 2015, with Mercedes' sports division looking to take on Aston Martin, Porsche, and Audi with its 4.0-liter twin-turbocharged V8 engine. In the GT S' corner is 503 HP and a 3.7s run from 0-60 mph.
Meanwhile, there's 479 lb-ft of torque, pushed through a 7-speed dual clutch automatic transmission, with paddle-shifters on the wheel.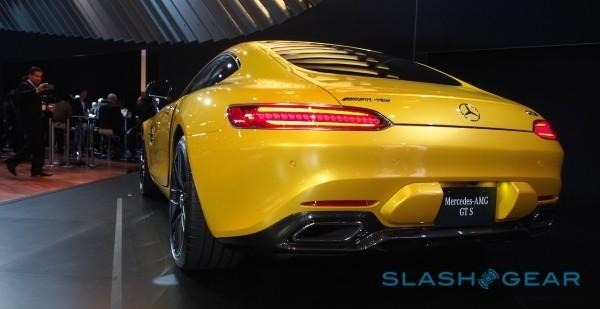 A second version of the car, the Mercedes-AMG GT, will follow on in time. That will use the same engine, though tuned slightly differently to produce 456 HP and 443 lb-ft of torque.
That will add up to a still-respectable 3.9 second 0-60 mph time. Mercedes-AMG's claim to fame is that each engine is hand-built by one individual, whose name then goes on a plaque on the cover.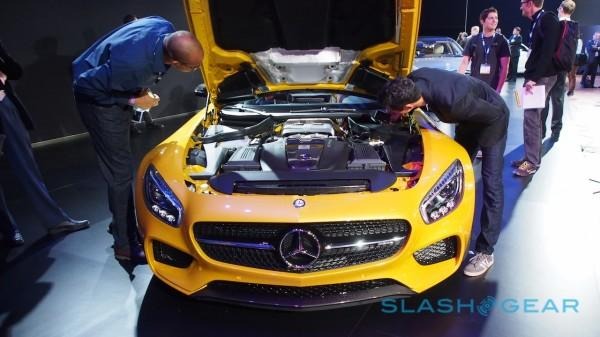 From the outside, some of the McLaren AMG cues are showing, including the long hood and pushed-back cabin. Unfortunately you miss out on the SLS' big party trick: the gullwing doors.
Even so, from some angles the GT S is a little reminiscent of some of its rivals: there's something of the Porsche in the shape of the rear, for instance.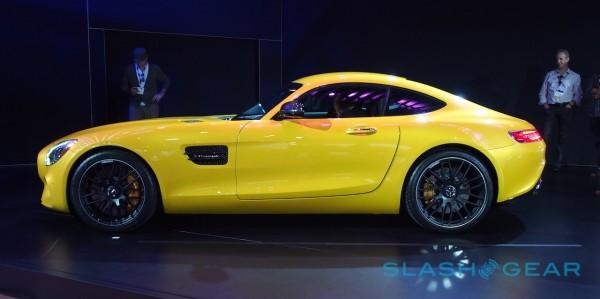 That's not to say it's not a handsome coupe. Inside, there's plenty of carbon fiber, alcantara, and leather, with deep and supportive bucket seats and sprinklings of chrome across the switchgear. It's a good looking place to be, certainly, but though you'll probably be more focused on getting ready for the next corner.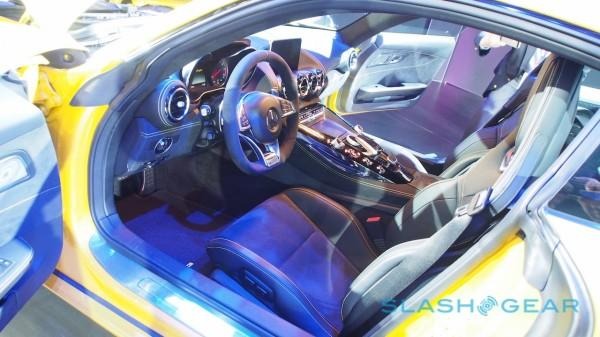 The Mercedes-AMG GT S will go on sale in the spring, while the more affordable GT will follow on after. Base price is expected to be $130,000.