MiFi 2372 HSPA+ hits Bell Mobility in November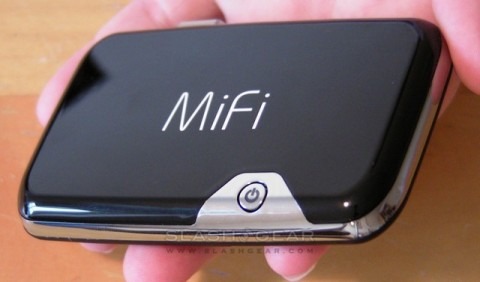 Novatel Wireless' HSPA+ MiFi has made it to North America, but before US readers storm their nearest GSM carriers it's Canada that gets the speedy goods.  The Novatel MiFi 2372 is just one of Canadian carrier Bell Mobility's new HSPA+ devices, taking advantage of the new high-speed network set to go live in November.
The MiFi 2372 is the North American 3G-spec version of the MiFi 2352 currently on sale in Europe, and which we reviewed earlier this year.  A triband HSPA+ device, it supports the 850/1900/2100 bands, and as with other MiFi devices can share a single 3G connection between up to five WiFi clients, together with the contents of a microSD card in the integrated reader.
Bell will also offer Novatel's U998 HSPA+ Turbo Stick, a simple USB modem for a single user.  The U998 also has a microSD slot, and can accept up to 32GB cards.  No word on pricing as yet, but we expect to hear that sometime in November.