MiFi 2200 firmware update adds Sprint CDMA roaming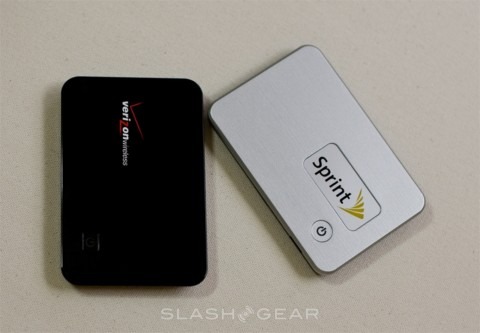 MiFi 2200 owners in the US have a treat in store, with a new firmware update available seemingly for both the Verizon and Sprint versions of the intelligent mobile hotspot.  The new firmware addresses WiFi compatibility issues with the Nintendo DS and BlackBerry Curve, as well as – for the Sprint MiFi 2200 at least – enabling "international roaming".  However don't get too excited; that doesn't mean Novatel have suddenly unlocked GSM support in the hitherto CDMA-only hotspot.
"MiFi 2200 is still CDMA only.  In the case of the Sprint firmware upgrade, we're enabling support of international roaming to Sprint's CDMA roaming partner networks.  MiFi 2200 will not operate on GSM-based networks.  This firmware update is specific to the Sprint MiFi.  It will not be available on the Verizon version." Novatel statement
As Novatel have told us, the update merely enables roaming support on Sprint's CDMA partner networks; that means Europe is still, basically, a no-go zone for the MiFi 2200.  Other changes include the MiFi no longer going into hibernate mode when plugged into AC power, and improved DHCP IP settings.
The update for either the Sprint or Verizon versions of the MiFi 2200 can be loaded by going to the MiFi's administration page, choosing the WWAN tab and selecting configuration, then clicking "Update Firmware".  We've still no news on the release date for the Novatel Wireless MiFi 2372, the US-spec version of the GSM model.
[via Pocketables]