Microsoft's vision: Win8 tablets and Windows Phone 8 in tapping harmony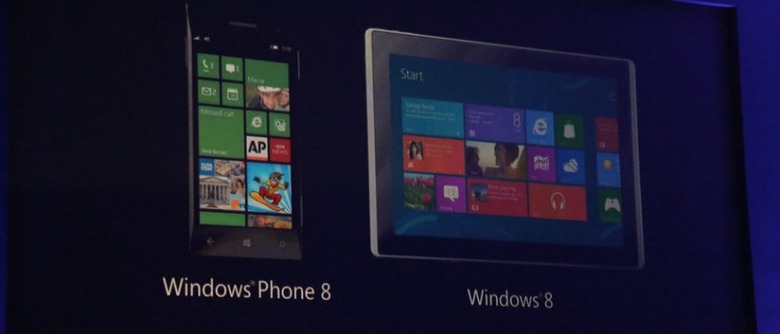 Microsoft is pushing its ecosystem hard today at the Windows Phone Summit, stressing just how much  Windows Phone 8 and Windows 8 will work together in NFC-enabled harmony. As well as being based on the same underlying core, the two platforms are intended to hook up more readily than previous iterations could. Microsoft's concept demo took Windows Phone to a restaurant, with everything from ordering through to payment done with Windows hardware.
The Windows Phone 8 device was used to browse through the restaurant menu in the demo, with photo previews and more. Each member of the family could place their order, too, and the new Wallet Hub pulled up relevant coupons – in this particular case, from Groupon – for the meal.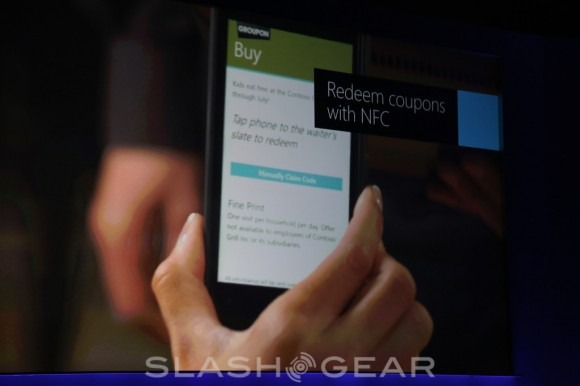 Those coupons were redeemed by tapping the Windows Phone handset against a Windows 8 tablet held by the server, with NFC used to complete the deal. The phone automatically notified the user that they'd get a receipt in their inbox.
Microsoft has always talked up the presence of Xbox LIVE and Office on Windows Phone, but actually interoperability between the company's desktop, gaming and mobile platforms has been patchy at best. With Windows Phone 8 and Windows 8, that looks to be changing, specifically boosted with the shared code support.