Microsoft's Titanfall exclusive was a single-game deal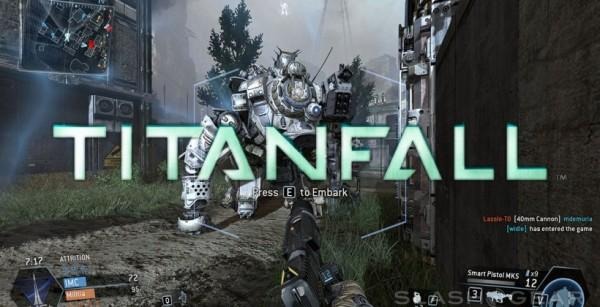 Titanfall's sequel looks unlikely to be a Microsoft exclusive, with Respawn Entertainment chief Vince Zampella confirming that the studio's deal over the AAA title was for the first installment alone. Details on "Titanfall 2" are, unsurprisingly, scant at this stage, but according to Zampella the collaboration with Microsoft – which proved so valuable in leveraging the server-side processing of the Xbox One Live Cloud, among other things – doesn't mean the new game will be Xbox One and PC-only. Meanwhile, he poured cold water on rumors that the next Titanfall might be free-to-play.
Asked by GameInformer about the nature of the exclusivity deal Respawn Entertainment had with Microsoft and EA, Zampella reiterated that "future products will not necessarily be exclusive." Pushed on the subject, he confirmed that only the first Titanfall title was covered.
While that doesn't necessarily mean that Titanfall 2 – or whatever the next game ends up being – will be available for PlayStation 4 or other platforms, it's certainly a strong hint that it will be the case.
What seems unlikely right now, though, is that Respawn will go free-to-play with the title. "I would definitely consider a free-to-play game in the future," Zampella said, "but that's not necessarily where Titanfall is going right now."
Signs either way won't be arriving any time soon. Downplaying what we might see from the studio in 2015, the chief exec said that instead Respawn would be focusing on what the next game should look like.
A second team, smaller than the Titanfall division, is already in pre-production stage, though working on a different project.
Although some have suggested Titanfall has already been overshadowed by Call of Duty, Zampella says the game is now close to 8m unique players, up from 7m around a month ago.
SOURCE GameInformer