Microsoft's Portable Media Center quietly euthanised 12 months ago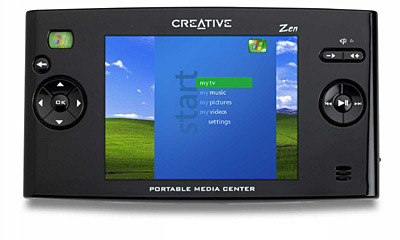 Oh Portable Media Center, we hardly had a chance to know you!  And if you'd been wondering (what, really?) why you'd not seen any of the devices being launched over the past year or so, well, not only are you a true PVR geek but you're also damned observant.  Because while the rest of us were brushing our teeth, living our lives and drooling over the iPhone, Microsoft were quietly killing off the PMC.
In a clandestine decision locked down to only their hardware partners, Microsoft simply stopped licensing out the PMC 2.0 platform back in early 2006, paving the way for Windows Mobile-powered media players.
"As part of the ongoing review of our product investments, we have decided to take what we have learned from our investments in Portable Media Center and focus our product and marketing resources on building media experiences on connected Windows Mobile powered devices" David Bono, Microsoft Communities
There'll no doubt be a tiny flurry of discussion amongst those interested in portable media as to whether the demise of the concept came before or after Microsoft decided to pull software support and marketing out from under it, but then PMC will be relegated to that "we tried that" list Microsoft have so many entries on.
Microsoft Scraps Its Portable Media Center Platform [eHomeUpgrade]