Microsoft's IFA Keynote curiously leaves out smartphones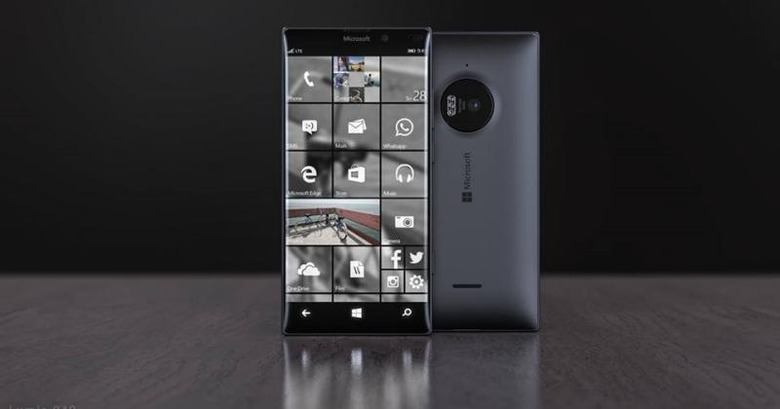 Microsoft has definitely been sending mixed, not to mention confusing, signals about smartphones lately. Even before Windows 10 Mobile or even Windows 10 itself hits the streets, Microsoft has already put its own smartphone business on notice. With IFA 2015 a month or so away, Microsoft is undoubtedly busy preparing for a post Windows 10 launch report. But while the company will be one of those to deliver a keynote there, the announcement ominously makes no mention of smartphones, hinting, at the very least, that we won't see one in September.
The keynote will be delivered by corporate VP Nick Parker and is entitled "Windows 10 Lights up new devices". Parker will be showing off the latest trend in Windows 10 device adoption, which includes "tablets, 2-in-1s, premium notebooks, gaming devices and all-in-ones". Notice that smartphones aren't listed there but almost everything else is.
Of course, it could just be because Windows 10 Mobile isn't set to launch until around October or later, so technically there is no new Windows 10 smartphone to speak of. Not unless Microsoft is willing to show its hand early with either a new smartphone that will be upgradeable to Windows 10 Mobile or show off a Windows 10 Mobile smartphone prototype, neither of which are practical options.
While understandable, it does put Microsoft in an undesirable and fragile position as far as the smartphone market goes. Nadella's radical actions have cast doubt not just on the future of its own smartphone line but also on Windows 10 Mobile itself. It has probably made OEMs a bit uneasy to support such an uncertain platform. A presence at IFA, one of the world's largest consumer electronics tradeshow, could have served to placate those worries.
That said, not all hope is lost. It just means that a Windows 10 Mobile Lumia smartphone won't be appearing at IFA this year. Some, however, will be appearing, perhaps at a later date. At its Worldwide Partners Conference, Windows and Devices divisoin head Terry Myerson assured that "soon you will see premium new Lumias designed for Windows 10." He just doesn't say when. If rumors are correct, "soon" here means "November". As to what that new premium Lumias will be, let's just hope (or not) that the Lumia 940 and 940 XL will be worth their higher-than-iPhone price.
SOURCE: IFA
VIA: Windows Central