Microsoft's future OS plans to be ambitious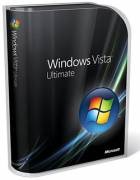 Now that Vista has finally moved off of Wired News' Vaporware Awards list, albeit only in business versions, flighty analysts are already looking to the future of Microsoft's OS strategy.  There have been plenty of opinion pieces claiming that Vista will be the last of the traditional Windows series, with dark hints about internet-based web-appliance systems and the like, but it all seems rather hashed together.  Still, I'm all for intrigue and crystal-ball gazing, so it was interesting to see James Kyton's analysis of what little information about the next-gen developments will be.
Codenamed Fiji and Vienna, the former could be considered 'Vista RC2'; expected to be released in 2008, it will build on the much-vaunted sidebar and tighter system integration of the OS with WinFS add-ons to enable virtual folders and/or saved searches, default HD-DVD compatibility, NGSCB security and possibly even a Garageband-rivalling music suite provisionally titled Monaco.
Details on Vienna after the cut.
Vienna is to be a true replacement to Vista, taking the potentially dangerous step of advancing so far as to break backward compatibility with existing software.  James voices what are likely Microsoft's own hopes, that the "more flexible, richer and secure platform" will be enough of an incentive for software developers to re-write their wares.  Fully adopting WinFS and the search benefits that come with that, it will apparently do away with menus, toolbars and taskbar with a greater reliance on Microsoft's R&D department's new interface paradigms (examples of which SlashGear has covered before) such as highly-advanced speech recognition.  OS stability will also be a primary concern, with unvalidated or non-managed code running in a so-called "sandbox mode", with security exploits prevented from impacting on Vienna itself.  A greater degree of vitualisation will likely play a big part in this.
With the scarcity of Vienna information, even an estimated delivery date is near-impossible to predict.  James' article makes for good reading, and I'm hoping it's just the first of many on what looks to be a new blog.
unnecessary [via Pclaunches.com; thanks to Vinit for the tip]