Microsoft's folding Bluetooth keyboard plays nice with all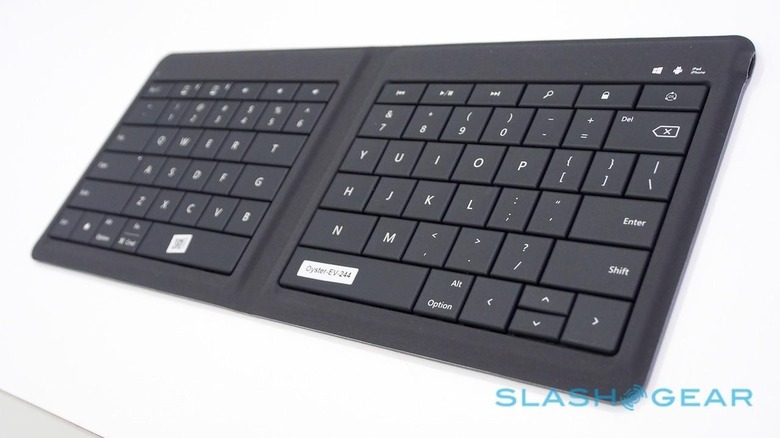 Microsoft's Universal Folding Keyboard has finally hit store shelves, with the platform-agnostic wireless peripheral playing nicely with phones and tablets. Shown off back in March alongside a pair of midrange Lumia phones, the keyboard hooks up over Bluetooth and has a dedicated switching button at the top which allows it to flick between two different devices. That way, so the theory goes, you could be typing on your iPad one moment, then flip to your Android smartphone the next.
In fact, there's support for iPad, iPhone, Android devices, Windows tablets, and "select" Windows phones, Microsoft says. The latter is likely down to the requirement for Bluetooth 4.0, which not all Windows Phones support.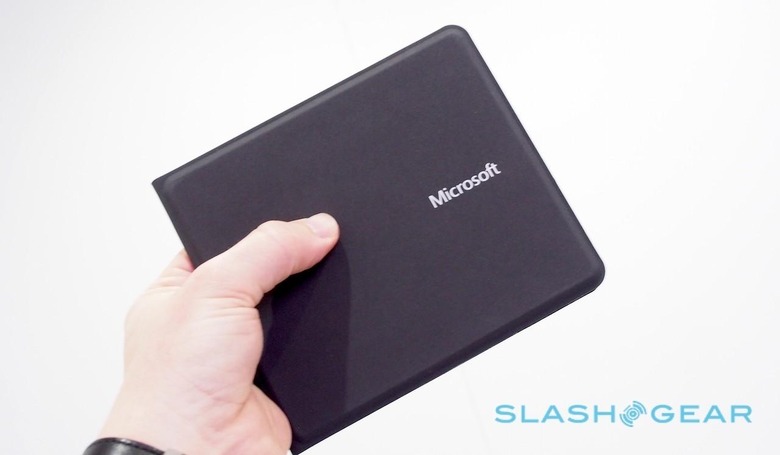 As for the folding, there's a magnetic clasp to keep the 'board shut. Opening it automatically powers it up, and closing it powers it down; it's 5mm thick, Microsoft says, and water-resistant.
The downside, of course, is that the hinge mechanism in the center forces a split in the QWERTY layout.
Still, the convenience may well be sufficient to make up for that compromise. The Universal Folding Keyboard is on sale now, priced at $99.95.
SOURCE Microsoft