Microsoft's 2MP Webcam - Is It Picture-Perfect?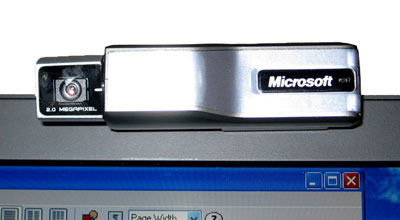 I'm sure webcam manufacturers must be glad that their wares have finally moved out from the realm of "grubby little accessory to online nudey fraternisation" (wasn't that the product by-line of one of them?) to legitimate video-conferencing tool.  Now instead of solely targeting the bedroom-frottage crowd there's the laptop-lugger too.  This transformation from monitor-mounted sly eye is marked, you could say, with Microsoft's entry into the market.  And in typical Seattle style they've aimed to land with a splash: their LifeCam NX-6000 is seemingly the first 2-megapixel webcam.
Everything USB reviewer Scott Clark is obviously not afraid of getting his face on a few screens, as he puts the LifeCam through its paces... only to find that it's not all pixel-rich goodness.  A combination of blurry still photos, low-frame rates at high-resolution and cheesy effects do a pretty good job of outbalancing the admittedly good 71-degree viewing angle and okay colour reproduction.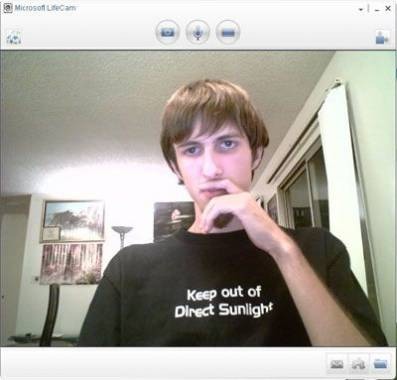 The NX-6000 is available now from around $71.
Microsoft LifeCam NX-6000 Review [Everything USB - thanks to Ian for the tip]