Microsoft Zune HD's Future to be Revealed in October, Insider Claims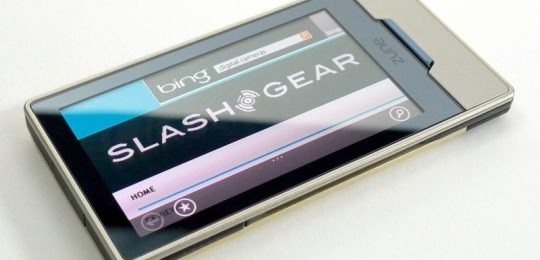 We've already heard that Microsoft's working on the HD 2. And, there's probably plenty of people who are eagerly anticipating its announcement, or at least some spy shots. And while we wish we could provide those for you today, that's just not the case. Instead, we're hearing murmurs from an insider that the official unveiling of the future of the Zune HD, whatever that may be, is set to go public come this October. Right along side the official debut of Windows Phone 7.
After that initial tipster claimed that the Zune HD 2 was coming soon, with a product launch next year, it seems that a job listing popped up for Microsoft's Portable Entertainment Group, which is the group that brought the current generation Zune HD to market. The job listing says that they group is "currently building the next generation of portable entertainment and communication devices." The "communication" part could indeed be a key word in the whole thing, and this position could mean that the person hired would be working more with Windows Phone 7 than anything else, but right now it's anyone's guess.
However, an insider speaking with ZDNet's Mary-Jo Foley, informed her that the next HD 2 certainly is coming, and that it will probably have the same memory capacities of this generation: 16/32/64GB. However, further details on the device are pretty scarce, as you might imagine. Furthermore, the insider suggests that Steve Ballmer, after announcing Windows Phone 7 and the details therein, will go ahead and explain where the Zune HD is, and what it future entails. That's where the Zune HD 2 is rumored to make its debut. Zune Software isn't going anywhere, as it's a key part of Windows Phone 7 and syncing with a PC, but it will be interesting to see what the next generation of Zune HD looks like.
[via ZDNet]