Microsoft Zune HD Refresh in the Works?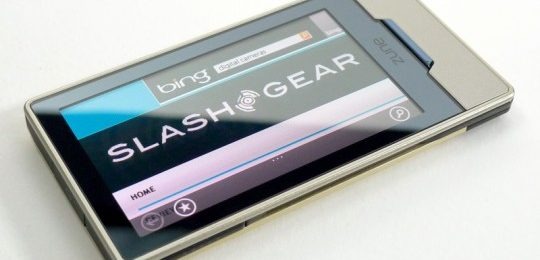 Considering all the press a certain Cupertino-based company received today, and besides a valiant effort from Samsung, there was one other main company that has been strangely silent about their current Personal Media Player line-up. Microsoft's Zune HD is one of the best out there, in both aesthetically pleasing lines and power under the hood, coupled with features, it's one device that we hope isn't getting shoved under the rug. Thankfully, if some sources are to be believed, it looks like something could indeed be in the works.
Courtesy of Mary Jo Foley over at ZDNet, it seems that some sources that she was speaking with have lead her to believe that a new, remodeled Zune HD could be on the way. As far as detailed information goes, you can imagine that there's not a lot to go on here. Truth be told, even the current speculation isn't worth holding a light to at the moment. Though, the talk of an ARM CPU powering the whole show is definitely interesting enough to give a second thought.
As for the software side of things, it wouldn't be that big of a surprise to see some kind of Windows Phone 7-like homage in there. Considering there's plenty of Zune love being tossed into the phone variation, showcasing both on the opposite device would make sense. The rumored date of arrival for these new gadgets would be some time in the early months of 2011. Is Microsoft working on something to combat the new iPod Touch? Let's certainly hope so.
[via ZDNet]