Microsoft xCloud game streaming coming to Samsung phones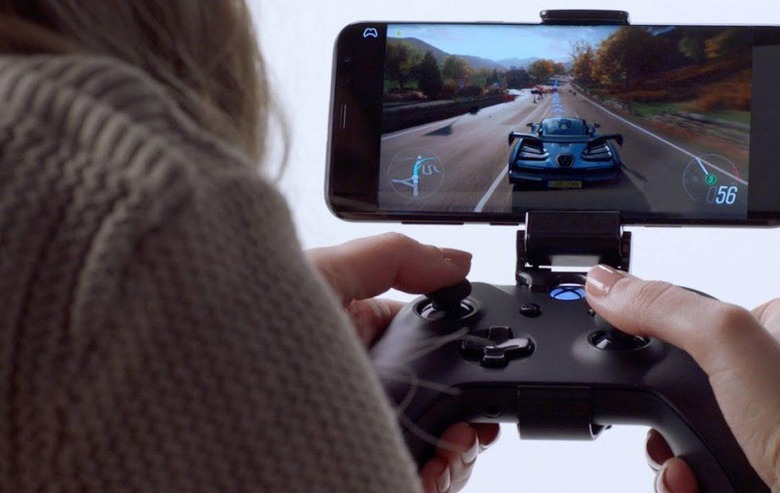 Game streaming is not exactly new but when the big boys start publicly investing in it, it may finally start to get real. While Google's Project Stream is aiming for the path of least resistance by only requiring a desktop Chrome browser, Microsoft's Project xCloud is casting a wide net to include as many devices as possible. And, based on its statements at SDC 2018, that would include Samsung's line of Android-based Galaxy smartphones.
That isn't exactly unexpected. If Microsoft is aiming to hit every possible device, it will have to include smartphones. And as far as smartphones go, Samsung still has the (slowly shrinking) lion's share of that market. So if Project xCloud is going to target the masses, Samsung's claimed 2 billion gamers are probably Microsoft's best bet.
Of course, that mostly depends on how many of those gamers own high-end Galaxy phones or, better yet, what Microsoft's minimum hardware requirements would be for supporting xCloud game streaming. It probably shouldn't be much since Microsoft is trying to leverage its Azure cloud technology to do all the heavy work on the cloud side while only transferring video and input between phone and server.
On that phone side, Microsoft says games would work with either direct touch input or attached Xbox controllers. That's not that difficult considering xCloud would be featuring Xbox games mostly rather than PC ones. At the moment, Microsoft is pretty silent on how controllers would attach to smartphones but it's definitely an opportunity to Samsung to update and sell new versions of its Wireless GamePad controller.
VentureBeat notes that Microsoft is still coy on when xCloud itself would be available to try, much less available for Samsung Galaxy owners. Everyone's still at the preparation stage, including Samsung who is releasing new and updated game development tools for future mobile gaming experiences.