Xbox game streaming revealed as Project xCloud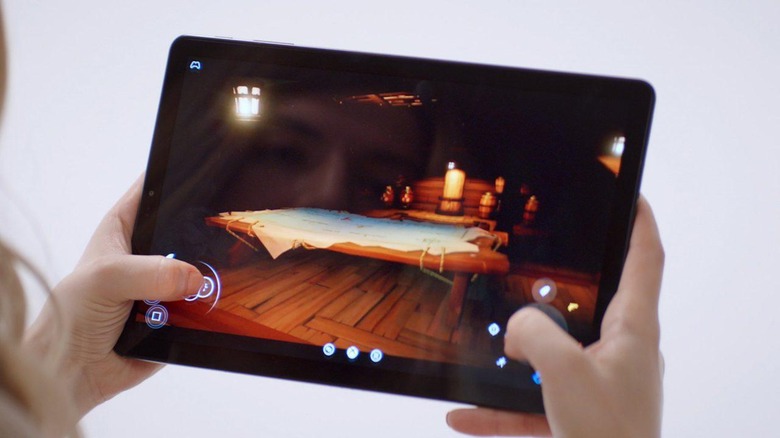 It's not exactly a secret that Microsoft has been trying to figure out a way to make game streaming work. Even before it confirmed its game streaming ambitions with a brief announcement at E3 2018, there were more than a few rumors that suggested game streaming would be a major focus at Microsoft in the future. Today, the company made the announcement we've all be waiting for, revealing Project xCloud.
Project xCloud is more or less what we'd expect from a Microsoft-branded game streaming platform, though there are some specific details that are particularly exciting. Microsoft says that the core idea behind Project xCloud is allowing console and PC gamers to play on any platform they prefer, while giving people who exclusively game on mobile a deeper experience than they're probably used to.
Mobile streaming seems to be a major focus of Project xCloud, and Microsoft already has the hardware and accessories to facilitate it. Microsoft is currently testing Project xCloud on smartphones and tablets that have been paired with an Xbox One controller through Bluetooth. Even in cases where you don't have a Bluetooth controller available, you'll still be able to play games through Project xCloud, as Microsoft is also working on a "new, game-specific touch input overlay," to go along with the service
As you'd expect, Project xCloud leverages all of the work Microsoft has done with cloud computing and Azure. Microsoft has installed custom hardware at its Azure datacenters, and it says that developers of current and existing Xbox One titles will be able to deploy their games to Project xCloud with no additional work.
Latency is obviously a big deal too, and while Microsoft didn't really delve into the specifics of how it will solve that problem, it did say that its tests are currently running at 10 Mbps, with the possibility of far greater speeds and lower latency once 5G begins rolling out on a large scale.
Public tests, unfortunately, won't get underway until sometime in 2019. Hopefully Microsoft means early 2019 and not late 2019, but regardless, we'll have to wait for more specifics on that front. It's pretty exciting that Microsoft's game streaming initiative now has a name and a general window for when it will be available for the public to try, so we'll definitely be watching this as we close in on 2019. Stay tuned.
SOURCE: Microsoft