Microsoft Xbox One And Surface NFL Partnership Bears Fruit, Features Detailed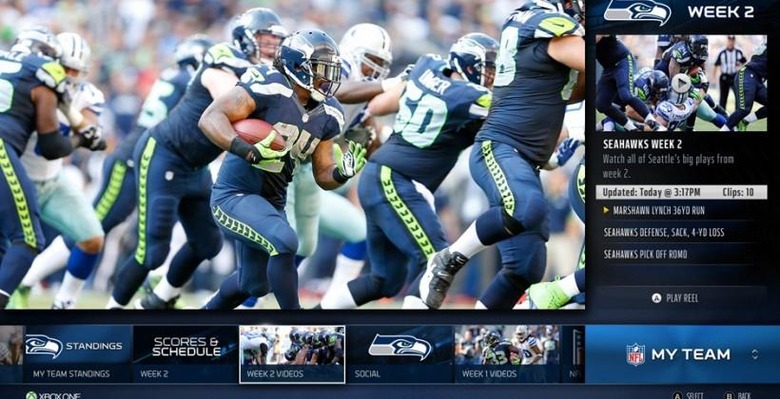 Football season is here and Microsoft wants to be a big part of it, redefining the way sports fans experience the game. When Microsoft unveiled its next-gen gaming console, it also announced a partnership with NFL to bring a new football experience in your living room. Now we're getting more information about new features that will be hitting not only the Xbox One but the Surface tablet as well.
As part of the multi-year partnership with NFL, the Xbox One will be gaining exclusive interactive features that will be hitting owners when the console launches in November. This includes personalized content coming from NFL.com, NFL Network, and NFL RedZone. Xbox One will also be featuring a Snap mode that will let you view the latest stats, scores, and highlights even while viewing a movie, playing a game, or watching live TV.
Fans won't be the only ones benefiting from the partnership. Microsoft has also announced that its Surface tablet will be used in the stadium itself to help take better care of players and monitor their health. The X2 concussion testing application is an attempt to assist medical personnel diagnose and deal with one of the biggest health concerns of the game.
Microsoft is also announcing another upcoming feature on the Xbox One, but this time coming from ESPN. Building on the experience of ESPN on the Xbox 360, the Xbox One will offer an even more personalized sports experience with video content from WatchESPN, ESPN.com, and ESPN3, including live events and on-demand sports. ESPN will also be supported in Snap mode, providing personalized information on stats and scores on the side.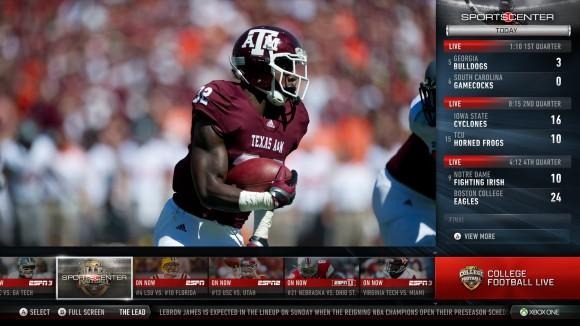 These may all sound mouthwatering to football fans, but it's still a good 2-3 months away. Worry not as Microsoft has also announced that the NFL.com Fantasy Football is now available on the Xbox 360, allowing you to keep track of your dream team right on your big screen. But just because you don't own that console doesn't mean you get to miss out. The new NFL.com Fantasy Football app for Windows 8 and Windows Phone will make sure you get updated on your PC or even on the go.
SOURCE: Microsoft