Microsoft Xbox Game Pass games on Switch: Just a sampling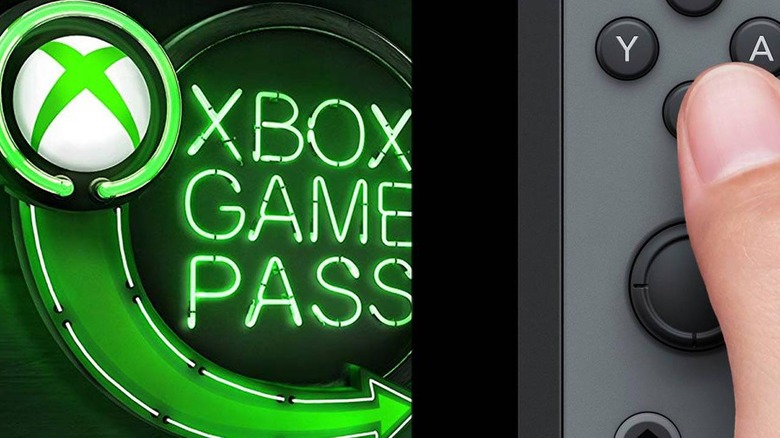 Microsoft clearly wants to take over the entire gaming market with their Game Pass service. Today's rumor suggests Microsoft is headed to Nintendo Switch with the service – a revamped version of the service – to bring a wide variety of titles to the console as a subscription for Microsoft account holders. Those unfamiliar with Microsoft's gaming development dealings will find surprising the fact that there are already Microsoft-associated games on Nintendo Switch now – and placing a streaming service on the platform isn't too much of a stretch.
Nintendo Switch is able to run Linux. You can put Ubuntu 18.04 on a Switch. The platform is running an NVIDIA GPU that's more than capable of running similar platforms on Android, where streaming gaming from remote PCs and servers has been proven many times over. NVIDIA's been running remote game streaming on Android devices for half a decade.
A report this week from a multi-time rumor-reader Direct-Feed Games. Have a peek at the video below. Microsoft and Nintendo are, indeed, working on a collaborative system that'll be hosted on Nintendo Switch.
You'll find that Ori and the Blind Forest is mentioned in the report above as well. This game will probably be brought to Nintendo Switch as its own independent game – and will likely be part of the streaming service when the time comes.
Right this minute, the Xbox Game Pass includes the following games. This is just a sampling of what might be available on Nintendo Switch if this rumored deal goes down this year:
• Farming Simulator 17
• Shadow of the Tomb Raider
• Saints Row: The Third
• Middle-Earth: Shadow of Mordor
• We Happy Few
• ARK
• Ultimate Marvel VS Capcom 3
• Sea of Thieves
• Human Fall Flat
• Gears of War 4
• Halo 5: Guardians
All I really want – even though I find it unlikely that it'll come – with the system is Titanfall. Playing Titanfall on a mobile platform – FULL Titanfall, that is to say – has been enjoyable since the first release of the game. It'll only get more fantastic with a top-notch platform like Nintendo Switch. Or maybe we'll just see Apex Legends? Either way – good times!