This week the folks at Microsoft have teamed up with Intel on Wireless Display to make good on the no-wires-required equation. With this Wi-Fi Certified Miracast device, you'll plug one end in your HDMI port on your display, the other end in a USB port for power, and boom! You're ready to go. You'll be able to send your screen – from whatever Intel Wireless Display-capable device you have – to your larger display with a tap. PCs, notebooks, and smartphones are all included.
What you're seeing below is an image of a television with the device connected to it. You'll be plugging in this device then forgetting about it. No need to power it on – it's always on.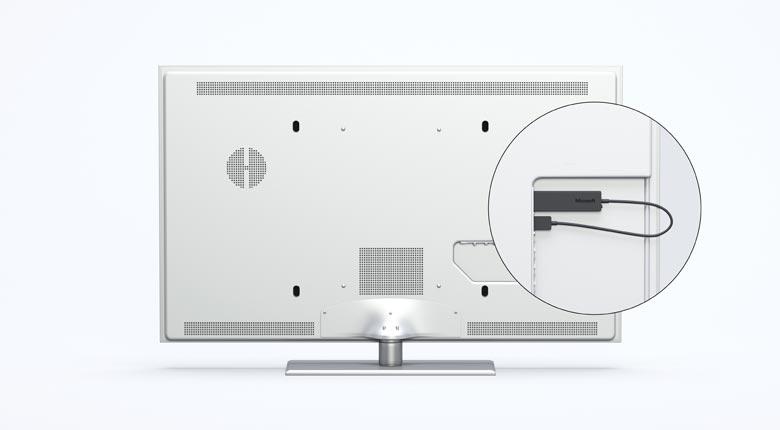 Instead of switching your TV's input to your Xbox One or Blu-Ray player, you'll be switching to whatever port you've plugged this adapter into. Once you've done that, you'll have only to connect your wireless device.
Devices that work with this wireless adapter:
1. All Miracast-enabled Windows 8.1 devices
2. All Android devices with 4.2.1 and later
Miracast is enabled on a LOT of devices with Windows 8.1. In fact it's rarer to find a device with Windows 8.1 that DOESNT have Miracast abilities than it is to find one that DOES have support.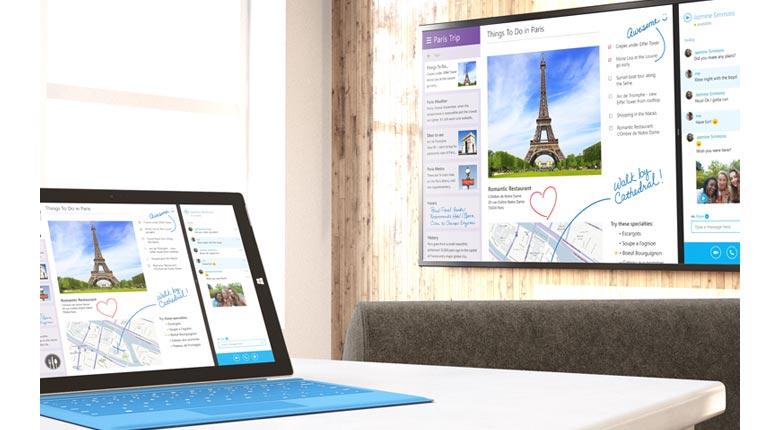 This device is available starting this week from Microsoft online and wherever fine Microsoft devices and accessories are sold. You'll find this device appearing for $59.99 USD.
NOTE: This is not the first time a device such as this has become available. Many Wi-Fi Certified Miracast dongles exist in the wild – just not made by Microsoft. For the most part, it's going to be extremely difficult to tell the difference between the lot. We'll let you know when we've decided which is best!