Microsoft Windows Phone "Mango" Update To Get VIP Preview On May 24th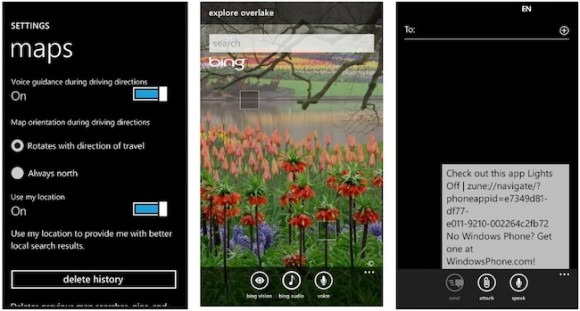 Microsoft's Windows Phone platform is long due for the next update. Since launch of the platform late last year, only one update has been distributed so far that brought the much needed copy and paste feature. Hence, WP7 users are anxious for the next update codenamed "Mango" and possibly rebranded as Windows Phone 7.5, that should bring a whole slew of additional improvements including multi-tasking.
Although the Mango update has been demoed before, such as at the MIX 2011 developer conference last month in Las Vegas, Microsoft announced today that an official 'VIP Preview" of the update will be given on May 24th in New York. In prior demos, the focus was more on the developer features rather than on the specific improvements made for consumers. This upcoming May preview will be for press and analysts, and more likely to reveal specifically the new consumer enhancements for the platform.
Multi-tasking and the integration of Internet Explorer 9 into the new Windows Phone OS, are probably the most prominent of the looming update. However, it's also been tipped that the OS may add two new features called Bing Vision and Bing Audio. The two features are part of Microsoft's augmented reality strategy, with Bing Audio bringing a Shazam type of music identification functionality and Bing Vision inspired by a mix of Google Goggles and barcode scanning capabilities.
Another possible feature tipped was turn-by-turn spoken directions for Bing Maps. To get a recap of the developments in Microsoft's Windows Phone platform, check out what happened in the first six months. And if you're curious what's ahead, look at our take on their next six months.
[via PCMag]