Microsoft: Windows Phone legacy users update, or else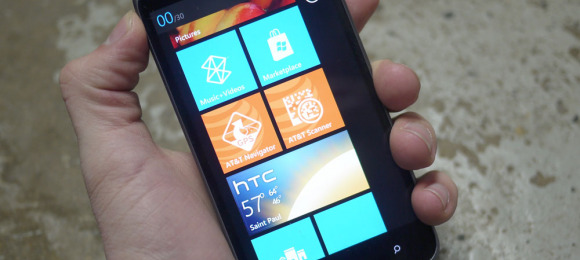 In an update that comes down from the top, straight from Microsoft's Windows Phone officials that is, users will have to move to the Mango update for the mobile OS or get cut off entirely from the app Marketplace. This move is specifically for the smartphone-based software while large apps and games will still be able to be downloaded using Zune software as noted by Windows Phone's Mazar Mohammed. This update is being pushed so that Windows Phone can have a uniform update to their Marketplace and so they can "pave the way for new store features and new apps in the months ahead."
This update comes this week from Mohammed once again with no specific date mentioned but because it is indeed a second update, we can assume the cut-off is going to be imminent. For those of you running a version of Windows Phone before 7.5, you'll want to head to the Windows Phone Update Central page to get pushed. The requirement for updating to keep access to both new apps and app updates is not today, again, but will be extremely soon.
It's also important to note that this update and cut-off applies to both the phone and web storefronts and includes buying, downloading and updating apps from the Marketplace. This update hails a renewed dedication from Microsoft to making sure their software is uniform across their entire smartphone ecosystem, but has called up some complaints from users who've found bugs in their Mango builds with no help to be found. How about you, Windows Phone citizen? Are you on Mango yet?
[via Windows Phone Official]