Microsoft Windows 8 own-brand tablet with TI chips tipped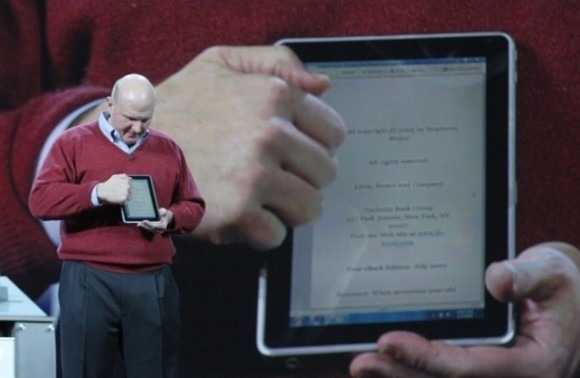 Microsoft is tipped to be considering an own-brand tablet PC running Windows 8, according to the latest rumors from Taipei, with the slate apparently powered by Texas Instruments silicon. That's the word from DigiTimes' sources in the supply chain, who suggest that Microsoft is looking to copy its branding strategy from its success with the Xbox/Xbox 360 – though not, of course, with KIN – and take on Apple's iPad directly.
However, Microsoft would also be pushing hardware partners to use Windows 8 on tablets of their own, though it's unclear how licensees might respond to a home-grown rival. According to the leaks, the Microsoft Windows 8 slate will arrive sometime by the end of 2012; it's not confirmed that it will use ARM chipsets, but given TI's supposed involvement that seems the most likely course.
TI announced its new OMAP4470 chip, a 1.8GHz dual-core, last week, with availability expected in the first half of next year. The company confirmed to SlashGear that it had been designed with Windows 8 on ARM specifically in mind, balancing power and battery longevity in a way that TI reckons Intel and ARM-based rivals can't beat.
Of course, there's also TI's OMAP 5 due in the second half of 2012, which would be even more powerful and mark a shift to the ARM Cortex-A15 architecture. Microsoft declined to comment on the rumors, and we're a little skeptical about the whole idea; still, if Google can lend its brand to the "Nexus" range of devices and show Android OEMs how it envisages the platform evolving, perhaps that's not such a bad idea for Microsoft too. The company released its first proper preview of Windows 8 for tablets last week.