Microsoft Windows 7 pricing revealed: pre-orders kick off June 26th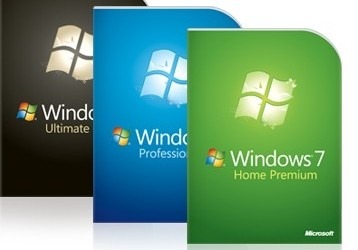 Microsoft have announced official pricing for Windows 7, their next-gen OS which will arrive on October 22nd.  Both upgrade and full prices have been revealed, the latter being $199.99 for Windows 7 Home Premium, $299.99 for Windows 7 Professional, and $319.99 for Windows 7 Ultimate.
More price details – plus upgrade prices – after the cut
Those upgrading from Windows XP or Vista will pay slightly less: the Home Premium upgrade is $119.99, the Professional upgrade is $199.99, and the Ultimate upgrade is $219.99.  From Thursday June 26th, Microsoft will be offering cut-price pre-orders to those in the US, Canada and Japan, where buyers will be able to get the Home Premium upgrade for $49.99 and the Professional upgrade for $99.99.  Similar deals will start from July 15th in the UK, France and Germany.  However availability at these discounted prices is limited, though Microsoft are keeping quiet as to how many licenses they've set aside.
As HP have already announced, there'll also be a Windows 7 Upgrade Option Program, which will begin on June 26th.  Participating retailers and OEMs will be offering free (or reduced cost) upgrades to Windows 7 for machines bought between the 26th and October 22nd.  More details here.