Windows 10 October 2018 Update Gives 'Redstone 5' A Name And Release Date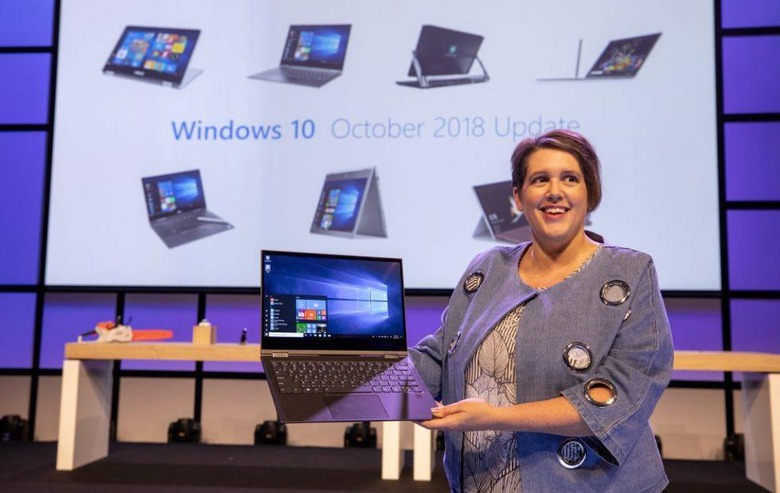 Microsoft has confirmed that the next Windows 10 feature update will launch as the Windows 10 October 2018 Update, and if the name didn't give it away it will be landing on your PC in just a couple of months time. Latest of Microsoft's feature packs for its OS, it'll include a number of new additions, including the cross-platform Cloud Clipboard.
That was spotted as part of the Windows 10 Redstone 5 build this October 2018 Update is based on back in early May 2018. The company had previewed it late last year, though while it was initially intended to launch in the Windows 10 Fall Creators Update, it didn't make the release.
Effectively it's an expansion of the traditional, on-device clipboard to encompass any other device you're signed into with the same Microsoft account. So, if you've copied a block of text on your laptop, you'll be able to paste it into a document on your tablet. It's not just text and images, mind.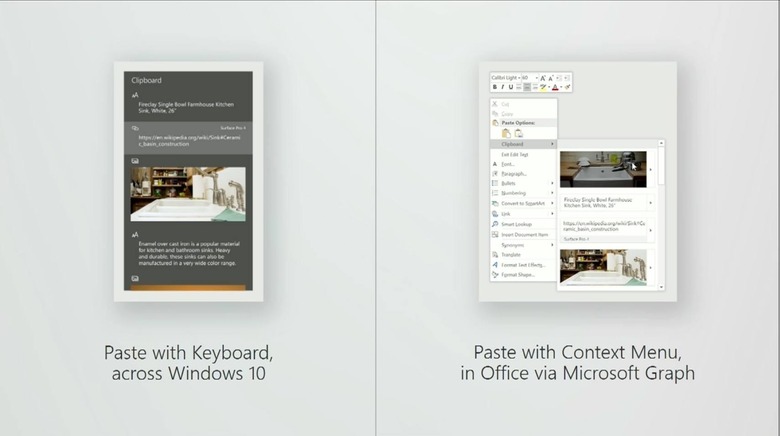 Documents and other files will support the Cloud Clipboard, too. You'll get a new UI showing everything that's saved in the Cloud Clipboard and when it was added there; that's expected to be accessed with a Windows + V shortcut, rather than the usual Ctrl + V paste shortcut. If files need to be downloaded first, there'll be a small cloud icon, and there'll be the option to automatically synchronize with the Cloud Keyboard or do so only when manually selected.
There'll also be the option to clear the Cloud Clipboard data completely, which will wipe it not only on the device you're using but in Microsoft's cloud cache, too. That won't affect pinned items, however.
While that might be the headline feature of the Windows 10 October 2018 Update, it won't be the only one. Microsoft is also expected to add a dark mode for File Explorer, for example, while Microsoft Edge, its browser, will also get some tweaks and enhancements. The snipping tool is going to be updated as well.
What won't be there, though, is Windows Sets. That effectively combines different apps, documents, and more together into task-connected groups, integrated with the Windows 10 Timeline. For instance, if you were working on a document, you could combine a Word file, your various notes, webpages that you've been using for research, and audio files you've been transcribing, all into a single Set.
That could then be opened up in one fell swoop or, just as usefully, opened on a different device, with Microsoft's cloud making sure that all of the necessary files are in place. Unfortunately, while Microsoft has been trialing Sets with its Windows 10 testers for some months now, it's not likely to launch for everybody until the next big update, expected in 2019.