Windows 10 Sets goes tab crazy for organization and efficiency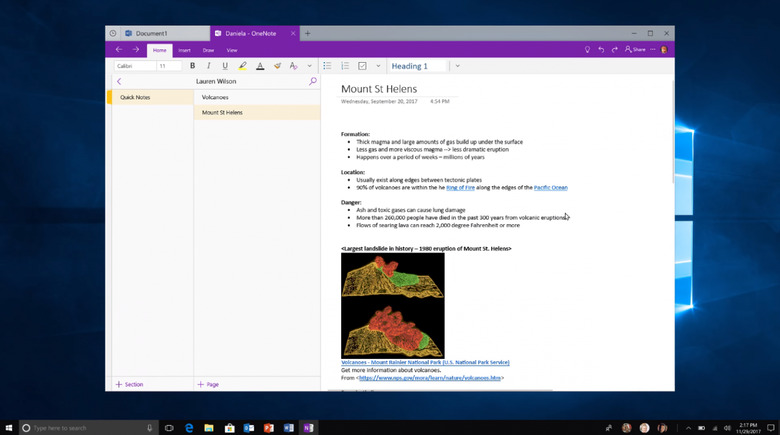 It might be a little difficult to remember a time when you didn't have tabs in your internet browser, but back when they first started rolling out, the idea seemed so brilliantly simple. For too long, though, that kind of handy functionality has been limited to just internet browsers, but Microsoft is about to change all of that. Today the company announced a new Windows 10 feature called "Sets," and it could very well change the way you use the apps installed on your PC.
For now, "Sets" is just a temporary name, and it's what Microsoft is using until it can come up with something better. It gets the general idea across well enough, though: Sets will allow you to group apps together in one window packed full of tabs, allowing you to reference the information you need in order to quickly get a project or a task done. As a mere concept, Sets can be a little difficult to wrap your head around, so Microsoft has put together the video you see below.
In the video, Microsoft walks us through a potential usage scenario for Sets: writing a school report on volcanoes. Our student, named Daniela for the purposes of the demonstration, opens up Word to begin her report, and then opens a new tab from within the app to pull up OneNote and access some notes she has on the topic. Since she's an Office 365 subscriber through her student account, OneNote is pinned to the collection of "Frequent Destinations" shortcuts right there on the new tab page.
That isn't the only thing present on the new tab page. Office 365 users will also see a feed beneath those frequently used shortcuts, giving them a quick a way to access recent documents regardless of where they were last used. Daniela opens new tabs to access web content and even a PowerPoint presentation, all in the same window.
The new tab page is also outfitted with a search bar, which allows you to search the web, your local files, and your OneDrive to find relevant documents, websites, and notes. Like many browsers (and owing to the fact that OneDrive is a cloud-based service), Sets will also remember the tabs you had open for a specific project, allowing you to reopen all of them and pick up where you left off when you resume your work, even if you're continuing on a different device.
It's certainly an interesting feature, and one that Microsoft hopes will improve efficiency when it comes to completing projects faster. Of course, Sets doesn't need to be a feature used by only the work-focused, as Microsoft also envisions scenarios where gamers switch between playing a game on one tab and watching a game on another through a service like Twitch or its own Mixer.
Windows 10 Sets will be rolling out to folks in the Windows Insider Program over the next few weeks, but this will be a small-scale test at first. Only a select number of Insiders will have access to Sets from the start, with the functionality coming online for more as time goes on. There's no word on when Microsoft plans to launch Sets for everyone, but we'll keep an ear to the ground for more details on that front. For now, be sure to check out the Windows Insider blog for more on Sets and what's coming up for the Insider Program.