Microsoft Veda context-aware mobile device patent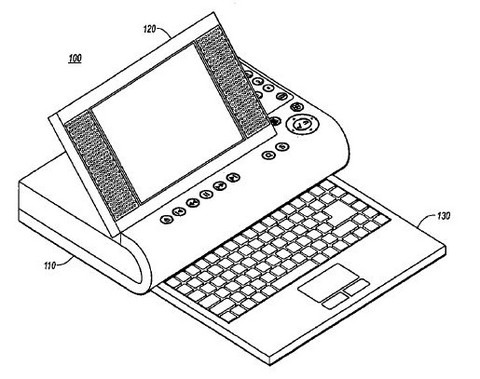 Achieving the balance between flexibility and ease of use isn't straightforward, as Microsoft have found with their Windows Mobile OS.  Yes, there's bags of functionality and a whole army of developers creating add-ons, but the result can be intimidating and actually make completing simple tasks harder.  The company appears to be going more context-specific with their latest patent, for the Veda "Multi-mode multimedia device and computing system" that plays the part of cellphone, PMP and mini-notebook.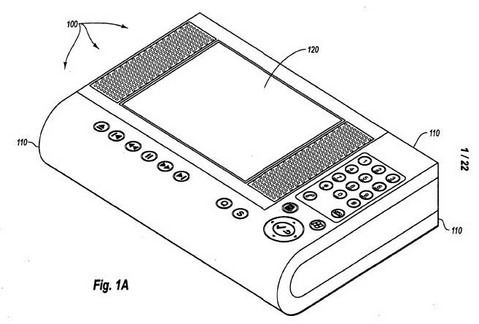 The design isn't exceptionally inspiring – it looks like a fat hardback book with a screen – but the concept could be.  Basically, with keyboard hidden and screen folded flat, the Veda works as a phone, even using a wireless remote-control keypad to dial; with the screen folded up, it flips into PMP mode for entertainment.  Pull out the keyboard and the Veda assumes you want to use it as a notebook, giving you all the usual options.
"User studies carried out on a number of users have shown that entertainment, communication and information retrieval are the three main motivating factors for people to use devices like a personal computer. However since a personal computer is a general purpose device, some amount of learning is associated with achieving the same task as compared to achieving the same task using a special purpose device like a telephone, a music player, or the like.

For example making a telephone call using a computer involves knowing what application is used on the computer to make a call, starting the application and figuring out how to use it using the input devices attached to the computer like a keyboard and mouse. Instead if the device had a hardware keypad that is normally used in a telephone along with appropriate software then dialing a call would just involve pressing the "Dial" button followed by the numbers to be dialed on the hardware keypad and the required software would come up and complete the call for the user." Microsoft patent
Microsoft describe the new software seen in the documentation as a "task-oriented start menu model", where greater emphasis is placed on the real-world actions a user might carry out.  This should hopefully cut down on too much menu navigating, not such a problem using your desktop PC but a chore on a mobile device.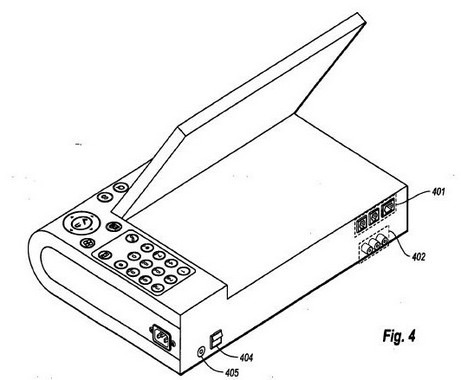 Obviously we'll never actually see the device in the diagrams, but we could see aspects of the interface and the idea that hardware status affects what functionality is offered in future Microsoft UMPCs or smartphones.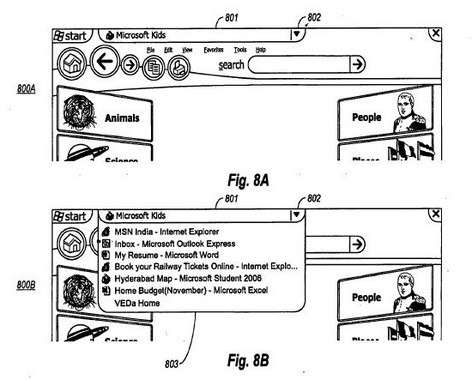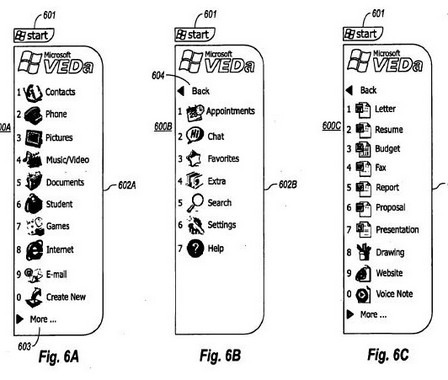 [via Unwired View]