Microsoft To Auto-Update Old Internet Explorer Users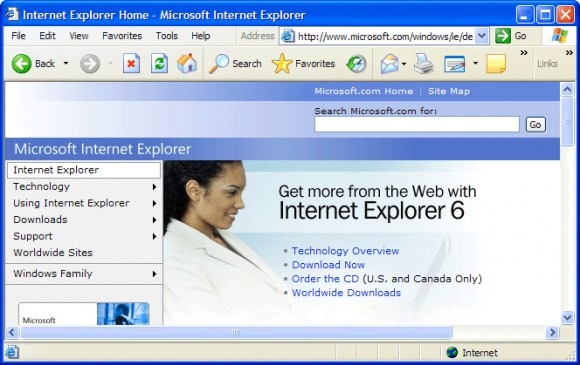 Microsoft has announced plans to automatically upgrade older versions of Internet Explorer, such as the much-maligned IE6, from January 2012. The decision is intended to bring Windows XP, Vista and 7 users up to date with safer, more efficient versions of the browser, though Microsoft is keen to point out that nobody will be forced to upgrade if they don't actually want to.
Previous arguments for keeping IE6 and other earlier releases of the browser have been generally related to enterprise browser-based tools not updated for newer iterations. Microsoft is respecting that, and says that not only will its existing IE8 and IE9 Automatic Update Blocker toolkits stop new versions from being installed, but anybody who has declined an update through Windows Update will also be left alone.
If you're desperately wedded to IE6 and are caught by surprise with an automatically-pushed new version, you'll also be able to roll back and get your precious old software. Dragging people into the future (or, at least, the present) will begin in January with users in Australia and Brazil, with Microsoft broadening the scheme to other countries through the year.