Microsoft tipped to be working on two high-end Lumia phones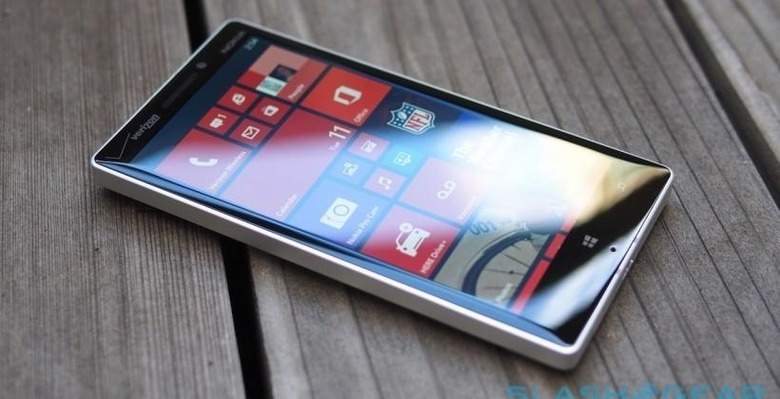 Microsoft has been putting out new Windows Phone powered Lumia phones, but, like Nokia before it, it seems to be content simply filling the lower end with budget choices. Well, not anymore, if this insider tip is to be believed. The source claims that Redmond is busy at work designing not one but two Lumia phones that could, on paper, stand proud against this year's flagships. Of course, it will be running Windows 10 for phones, so your opinion and experience might vary, depending on your reception of Microsoft's upcoming OS.
To some extent, it would be crazy for Microsoft not to put out new high-end smartphones that will showcase the prowess of Windows 10 for phones, slated to launch a lot later than Windows 10 for desktops and tablets. Given one of the advertised features is Continuum, which will let you run Windows 10 apps as if they were full desktop apps when connected to a larger monitor, you'd expect that such a phone would at least be capable.
Microsoft's two smartphones are codenamed Cityman and Talkman. Of the two, Cityman is the slightly higher end, with a 64-bit octa-core Qualcomm chip pushing pixels on a 5.7-inch QHD screen. There's 3 GB of RAM to help with the load and 32 GB of space for files. A 20 megapixel camera sits on the back, paired with a 5 megapixel selfie shooter. Talkman, on the other hand, has a handier 5.2-inch screen but still with a QHD resolution. The processor is a 64-bit hexa-core this time around, but everything else is mostly the same.
GIven how the mobile processor market has turned out, it is likely that the chips are the Snapdragon 810 and the Snapdragon 808, respectively. Aside from the highest specs found in any Lumia smartphone, these rumored duo has something that is becoming rare in high-end smartphone these days: removable batteries. Cityman has a large 3,300 mAh one while Talkman has a smaller but still generous 3,000 mAh.
Aside from the hardware and the expected Windows 10 OS, Microsoft is also rumored to unveil a new feature of the platform. A feature like Apple's "Continuity" feature which allows users to take or even make calls from the convenience of their Windows 10 computers might debut on these two smartphones. Sadly, these two might not see the light of day until late this year, considering Windows 10 for phones will also be arriving that late as well.
VIA: UnleashThePhones